When it comes to achieving a smooth finish on wood materials, card scrapers are unrivaled. These sharp and sturdy tools are designed to remove unwanted wood or materials from furniture, creating an even surface finish.
Card scrapers are highly recommended for woodworking projects, as they won't tear or scratch the surface of the furniture you're working on. They are also incredibly durable, strong, and versatile, making them a great investment for both DIY and professional jobs. With premium materials used in their construction, card scrapers can handle any type of wood, including hardwoods. While they may require burnishing before sharpening, they can maintain their sharpness for an extended period.
A List of Top Best Card Scrapers
DFM Tool Works Blue Cabinet Scraper Rectangle Sets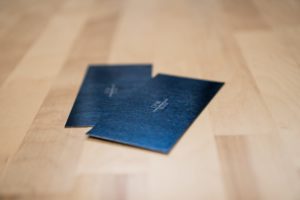 This card scraper is perfect for hardwood since it works just like sandpaper, if not better to give excellent finishing. The edges of the card scraper are extremely sharp and able to retain the sharpness, one of the reasons the cards are safe to use on hardwoods.
With a thickness of 0.032 inches, this card scraper ensures you achieve excellent finishing on the wood materials you work on. Working with the scraper is smooth since it is light and comfortable to hold.
What we like
This is a durable card scraper
A set has two pieces that last long
The card scrapers are light and comfortable for hands
The sharp edges last quite long
What we don't like
These scraper cards do not come ready to use as one has to sharpen the set before use.
ROK Tools 6pc Cabinet Scraper Set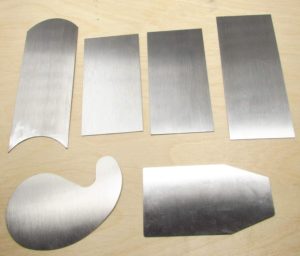 If you need a simple tool for removing debris on the wood surfaces for smooth finishing or painting, get this card scraper set. A set has six pieces that you can utilize for multiple woodworks.
This is a quality finishing kit that is smoother and gives even results compared to sandpapers. This card scraper set is quite flexible, so you can easily reach different corners of the wood.
What we like
The card scrapers are flexible for easy working on different points
The scrapers provide even and smooth finishing
These card scrapers are super durable
A set is quite affordable since it costs less than 5 dollars
What we don't like
You have to have skills on how to sharpen these scrapers to get the perfect burr for good wood finishing.
Fulton Scraper Burnisher with 6 Piece Multi-Shaped Scraper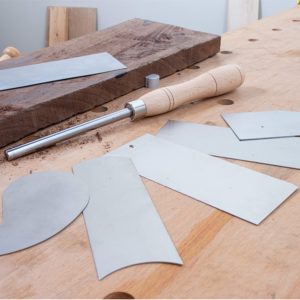 This set of card scrapers comes with a burnisher for sharpening purposes, so you don't hustle buying it separately. The card scrapers are perfect for professional woodwork since they offer excellent and smooth finishing on wood materials. There is no wood you cannot scrap with the cards ranging from soft to hardwood materials.
The scrap cards and the burnisher are made with quality material for durability and efficiency in their work. For example, the burnisher has a long sharpening rod for easy reaching on all spaces of the cards to burr them. The handle is ergonomic for comfortable gripping so that you can achieve the perfect burr on the cards.
What we like
These card scrapers are made with strong carbon steel
The card scrapers come in different shapes to tackle different edges of wood materials
These card scrapers work fast to give smooth and even finishing on woods
What we don't like
Some customers have complained about some of the card scraps not being firm to grip due to their size and shapes.
SnapOn 474-150-0.80 Bahco 6-Inch Cabinet Scraper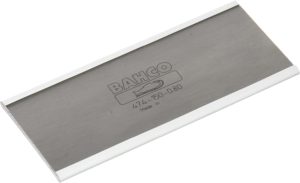 Get this card scrapper if you want to achieve smooth finishing on your furniture before repainting. The card scraper is quite sharp and provides even smoother results compared to other scraping and sanding tools.
The card scraper has a size of 6 inches long which is comfortable to hold when working. Still, this card is flexible, so rest assured to scrap all edges of your furniture when working with it.
What we like
This card scraper is made with premium hardened and tempered chrome nickel steel
It has plastic edges for safety
This is a heavy-duty card scraper ideal for workshops
Scrapping with this card is easy
What we don't like
This card scarper takes a long time to burr it before using, which can be inconvenient to some users.
ATLIN Cabinet Scraper Set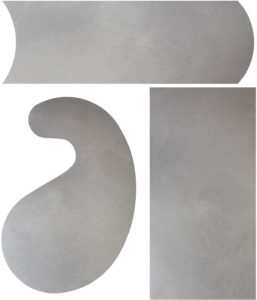 Although this card scraper set is made with tough materials to handle even hardwood materials, rest assured it will not cause any tear on the wood you work on.
The scrapers provide a clean shave on the wood to smooth and even finish on the materials you work on. Some of the tasks you can use the card scrapers for are; flattening rough spots, removing burls tool marks, and leveling inlays.
What we like
The card scraper set is extremely affordable
It is compatible with most wood materials
It gives clean and clear results
The card scrapers are multifunctional
What we don't like
This card scraper set does not come with a burnisher; you have to acquire it separately.