Best Fishing Vests
A fishing vest accommodates a myriad of items that you need access to while on a stream. Having one will enable them to have an idea of where everything is without any guesswork. Therefore there is no need of fumbling around as they keep a multiple of gear (thermometer, rain gear, first aid kit, spotlight, insect repellent, spare keys, etc.) at your fingertips.
Legendary Lee Wulff designed the first fishing vest. It was sewed by hand. Over the years, it is evident that this vest still looks the same. Vests come in different sizes and colors with multiple pockets. The pockets may be inside or outside the vest. It is important to note that these pockets are not in one area as they can wear the fabric quickly. These vests are also of different lengths. The short ones were designed for deep water fishing, unlike the long ones. Longer vests have space for more pouches.
Vests should not be overloaded. It may be fatal to an angler in case of upsets balance. They should also be adjustable to fit comfortably over the clothing. The best safe fishing vests should have lots of pockets for storage. It is crucial to pick out fantastic fishing vests. Here is a list of the best in the market.
A Review List of  Top 5 Best Fishing Vests in 2021
NRS Chinook Fishing PFD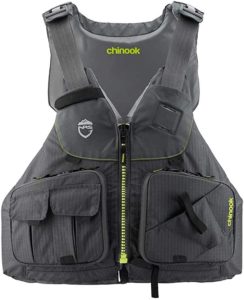 It is made from rip-safe nylon that is urethane coated. This waterproof life vest is the most preferred. It is a form of a life jacket that keeps one safe and always prepared for their trips. It also has a safety floatation device that enables one to fish smart. Thus one can fish for long hours on the water. This type of fishing vest was designed for kayak fishing and any other kind of fishing. It could even be in deep waters where life jackets are needed.
It also features a mesh lower back vital in keeping one unflappable, specifically in warm water. It also has multiple pockets that are of different sizes that are used for holding small tackle boxes. The limited number of pockets enables one to keep track of everything they have since they have insufficient space to fill these pockets with other useless staff.
Rothco Uncle MIlty Travel Vest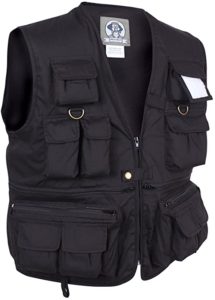 It is a lightweight vest that is purely made with cotton and thick polyester. It is also preferred mainly by anglers due to its durability. It has plenty of space (13 front pockets, three interior pockets, and a back cargo pocket with zippers) for all gear storage.
Rothco Uncle MIlty Travel Vest comes in different sizes and a variety of colors. It has multiple D-rings necessary for net attachments, nipples, and forceps.
Maxcatch Fly Fishing Vest Pack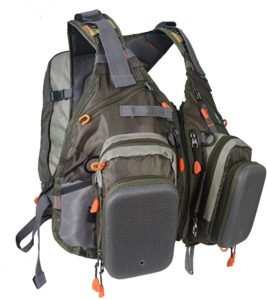 Maxcatch Fly Fishing Vest Pack is perfect with a bigger storage space that will hold anything you need. It is made with durable fabric. It has pockets in plenty of different sizes that are huge to hold tackle boxes. One can also carry along with them additional gear since this vest has a large mesh back pocket designed with a suspension system.
Maxcatch Fly Fishing Vest Pack also has waist and shoulder wraps that are adjustable that enable an angler to have their gear weight spread evenly across their body. It is also light in weight and breathable with high comfortability. It can be worn over a thick jacket.
Bassdash Strap Fishing Vest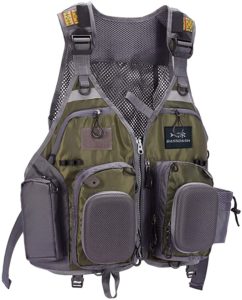 Bassdash strap fishing vest is made from lightweight polyester and mesh. It dries so fast, giving room for breathability. Its suspension system is adjustable. The overall number of pockets on this vest is 18 pockets. These pockets are of different shapes and sizes.
Bassdash strap fishing vest also possesses D-Rings, rod holder loops, multiple tool hooks, strobe holder loop, and a knife lash tab.
Anglatech Fly Fishing Backpack Vest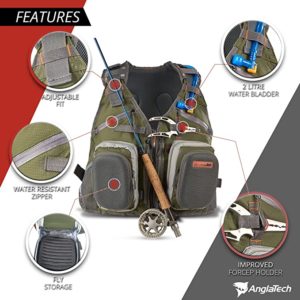 For anglers who require a larger space for their gear, this is the best option. Anglatech fly fishing backpack vest has a larger storage space that can accommodate a 2-liter water bladder that will always have you hydrated. This vest also has a breathable mesh that keeps one dry.
Always lookout for a warm and adjustable fishing vest to refrain from movement constriction depending on your style of fishing. I always prefer the best fishing vests as those with extra features such as floatation and water compartment features as listed above.