Taking care of your hands is essential for your overall hygiene and wellness. A good hand soap is an integral part of maintaining clean and healthy hands. The best hand soaps are made with natural ingredients that work to keep your skin moisturized and hydrated.
When selecting a hand soap, look for those that are made with plant extracts and pure essential oils. These ingredients provide a range of benefits, from improving the texture of your skin to providing a refreshing and soothing fragrance.
Using a high-quality hand soap not only ensures that your hands are clean, but also helps to promote overall wellness. So, make sure to choose the best hand soap for you and your family to keep your hands happy and healthy.
A List of Top 10 Best Moisturizing Hand Soaps for Dry Skin
Puracy Natural Liquid Hand Soap – Lavender & Vanilla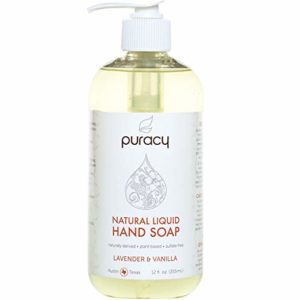 #1 Customer Rated Hand Soap on Amazon.
Sulfate-Free & Plant-Based Moisturizers.
Fortified with Vitamin E, Sea Salt, and Aloe Vera to naturally soften your skin.
Natural, non-toxic, hypoallergenic, vegan, gluten-free, biodegradable.
Method Foaming Hand Soap, 10 Scents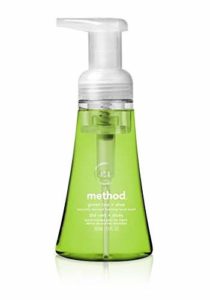 Available in 10 Scents: Green tea+Aloe, French Lavender, Hibiscus Flower, Juicy Pear, Lemon Mint, Pink Grapefruit, Sea Minerals, Sweet Water, Waterfall, Orange Ginger.
Naturally derived foaming hand wash.
Leaves hands soft, clean and sublimely scented.
Mrs. Meyer´s Clean Day Hand Soap, Lemon Verbena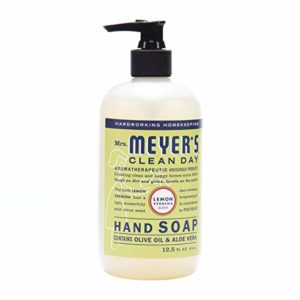 Phthalate, paraben, DEA and sulfate free.
Made with essential oils and plant-derived ingredients.
Everyone Hand Soap, 6 Scents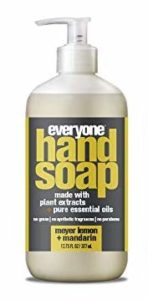 Available in 6 fresh scents: Apricot + Vanilla, Lavender + Coconut, Lime + Coconut Strawberry, Meyer Lemon + Mandarin, Spearmint + Lemongrass, Ylang Ylang + Cedarwood.
No harsh chemicals, No synthetic fragrances.
Just clean, healthy hands.
Dial Complete Antibacterial Foaming Hand Soap, 5 Scents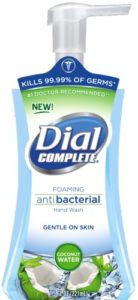 Available in 5 Scents: Coconut Water, Fresh pear, Original Scent, Power Berries, Spring Water.
Gentle on skin.
Kills 99.99% of germs.
JASON Hand Soap, 4 Scents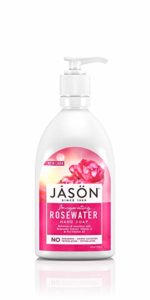 Available in 4 Scents: Rosewater, Lavender, Aloe Vera, Tea Tree.
Gently cleanses and nourishes sensitive skin.
Leave skin feeling soft, smooth and energized.
Infused with nutrient-rich vitamin E and pro-vitamin B5.
Live Clean Moisturizing Liquid Hand Soap, 3 Scents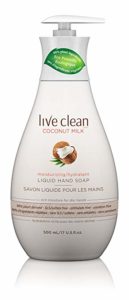 Available in 3 Scents: Coconut Milk Moisturizing, Fresh Water Hydrating, Argan Oil Replenishing.
Vegetarian and 98% plant-based.
Free of parabens, sulfates and harmful chemicals.
J.R. Watkins Foaming Hand Soap, 4 Scents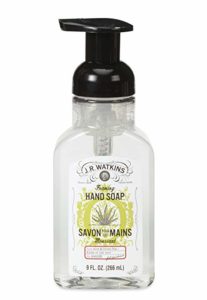 Available in 4 Scents: Aloe & Green Tea, Grapefruit, Lemon, Ocean Breeze.
Convenient foaming dispenser.
Gentle on hands with plant-based cleansers.
Free from parabens, phthalates, propylene glycol and dyes.
Yes to Liquid Hand Soap, Coconut Lemongrass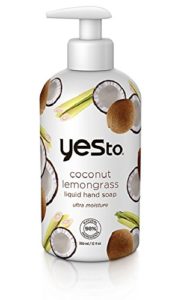 A natural soap that leaves hands soft and smelling like a tropical vacation.
Naturally soothing coconuts and lemongrass will hydrate and help restore your hands.
98% natural ingredients.
Beessential All Natural Foaming Hand Soap, Sweet Orange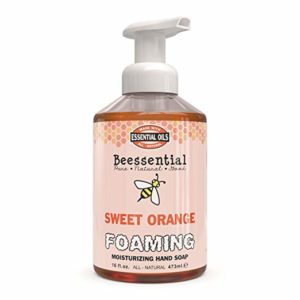 Pump up the cool scent of oranges with this ultra-soothing Foaming Hand Soap.
Great for the kitchen or bathroom.
Small batch natural hand soap with a rich, luxurious lather.
Moisturizing coconut, olive, and hemp with hydrating aloe and honey softens hands.
A List of Top 10 Best Hand Soaps for Sensitive Skin [2021]
Life is complicated. Choosing a liquid hand soap should be simple. Their stunning patterns, vibrant colors, luxurious textures and delicious scents will dramatically enhance the mood and ambience in the living room, dining room, kitchen, bath and bedroom. Breathe deeply as you wash your hands, a sense of relaxation is in every bottle of these top 10 best hand soaps. Especially, it will leave your skin feeling clean and soft.
Softsoap Antibacterial Liquid Hand Soap, Fresh Citrus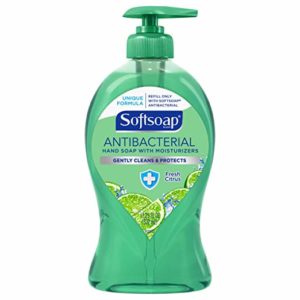 Wash away dirt and bacteria with Softsoap Antibacterial liquid hand soap. Also, this unique formula contains moisturizes and gently cleans and protects, leaving your skin feeling soft and protected. Moreover, it is clinically proven to eliminate 99.9% of bacteria.
Baby Dove Wash, Sensitive Moisture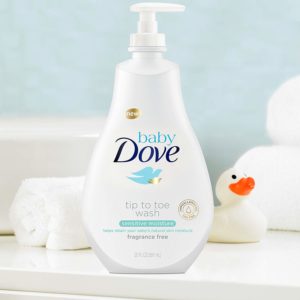 Keep your baby's skin healthy-looking and hydrated with Baby Dove Sensitive Moisture Tip to Toe Wash. Also, it is featuring a fragrance-free formula specially made for sensitive skin. In addition, the creamy, tear-free lather spreads easily and leaves skin feeling clean, soft, and healthily moisturized. Moreover, this extra mild baby wash is ideal for daily use.
Aquaphor Baby Wash and Shampoo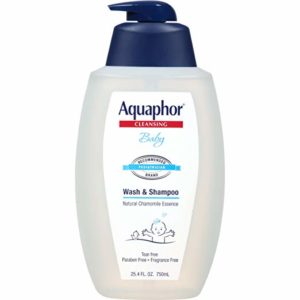 Aquaphor Baby Wash & Shampoo is a mild 2 in 1 solution that gently cleanses your baby's skin and hair without drying. Furthermore, it enriched with soothing Chamomile essence and Provitamin B5. And it is specially designed for your baby's sensitive skin.
Eucerin Baby Wash & Shampoo – 2 in 1 Tear Free Formula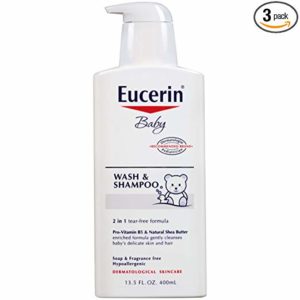 Eucerin Baby Wash & Shampoo is a 2 in 1 formula that can be used on baby's skin and hair for gentle cleansing. Also, the formula is enriched with Pro-Vitamin B5 and natural Shea Butter. As a result, it helps nourish and soothe baby's delicate skin and hair. Besides, it gently cleanses without over-drying. It is tear-free and hypoallergenic and is free of soap, fragrances, dyes and drying alcohols.
Seventh Generation Hand Wash Soap, Free & Clean Unscented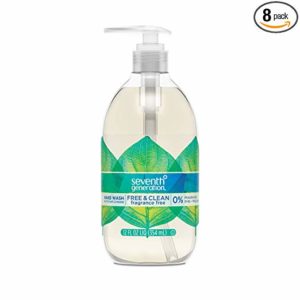 The gentle plant-based formula in Seventh Generation Natural Hand Wash is made with renewable cleaning ingredients that leave hands clean, soft and refreshed. Moreover, it has no fragrances, dyes, triclosan, chlorine or phthalates. Last but not least, it is designed to clean your hands without drying your skin.
EO Botanical Liquid Hand Soap, French Lavender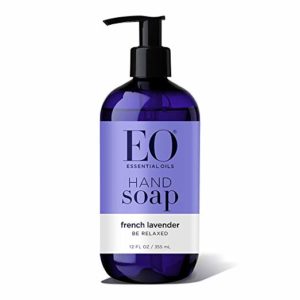 We formulated our hand soaps with pure essential oils, hydrating botanical extracts, and gentle cleansers. Furthermore, you will find yourself every time at your sink you can take a deep breath of aromatherapeutic essential oils while your hands are soothed and softened.
Softsoap Liquid Hand Soap, Milk and Honey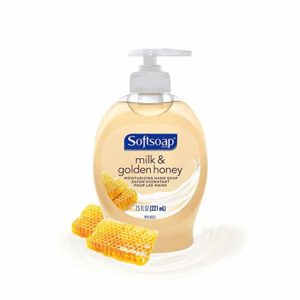 Softsoap Liquid Hand Soap, Milk & Golden Honey, is formulated with extracts of milk protein and sweet honey. In addition, the rich lather cleans with a scent as comforting as a warm winter blanket or the shoulder of a good friend. Moreover, you will feel safe by washing away dirt and bacteria with Softsoap liquid hand soap gentle cleansing formula.
Dial Complete 2 In 1 Moisturizing & Antibacterial Foaming Hand Wash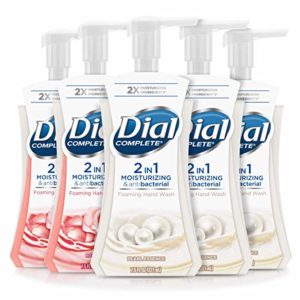 Dial Complete 2 in 1 Foaming Hand Wash is unlike any other hand wash! It is created with an innovative formula that delivers a luxurious foam, this foaming hand wash gently washes away dirt and germs. Furthermore, it helps moisturizing hands by leaving them soft and smooth. Even after repeated washing!
CleanWell Foaming Hand Soap with Botanical Oils – Spearmint Lime Scent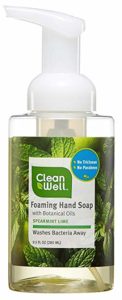 CleanWell is made with a patented formulation of thyme oil. It is made in the USA using domestic and foreign ingredients. Besides, it is very gentle on sensitive skin. Also, it is a Kid friendly formula. Refreshing spearmint lime scent.
Michel Design Works Foaming Hand Soap, Honey Almond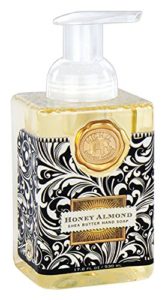 The generous size of our foaming hand soap proves you can offer great value without sacrificing quality. Furthermore, the soap contains shea butter and aloe vera for gentle cleansing and moisturizing. Breathe in the classic scent of honey almond.