Factors to Consider When Buying a Horse Tack Trunk
Before purchasing a horse tack trunk, there are several factors you should consider to make an informed decision. Here are some of the essential factors:
Size – Consider the size of the tack trunk you need, depending on the number of items you have.
Material – Tack trunks come in different materials such as wood, plastic, and aluminum. Choose a material that is durable and easy to clean.
Portability – If you travel frequently with your horse, consider a tack trunk that is portable and easy to move around.
Storage compartments – A good tack trunk should have enough storage compartments to keep your tack organized and easily accessible.
Lockable – Consider a trunk that has a secure lock to keep your tack safe and prevent theft.
By considering these factors, you will be able to choose the best horse tack trunk that meets your needs and preferences.
A List of Top Best Horse Tack Boxes
Horsemen's Pride Tack Box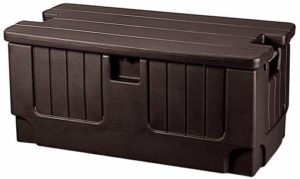 Made of polyethylene, the box is durable. It features an interior room which is accommodating western or English saddle. Besides, the box is also secured through use of master lock for adequate safety. It is manufactured in USA.
Materials: durable polyethylene
Very solid trunk
Handy tray and the side handles
Chris Christensen D-Flite Tack Box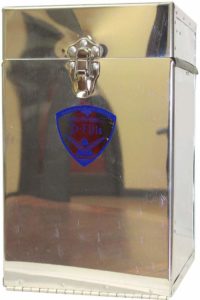 Many people are very excited with this product. It is well packed thus arrives with no damages. The mirror finish is fantastic with solid, quality handle and latches.
Grooming Kit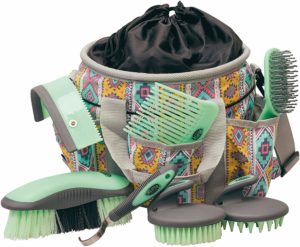 It is a 7-piece item for grooming of essentials in nylon tote bag which is durable. Tote is featuring six different exterior pockets for extra storage. It features top drawstring closure. It is convenient and plastic feet to protect the bottom. The webbing handles are comfortable and come with padded and adjusted shoulder straps.
6 exterior pockets for added storage
Top drawstring closure and plastic feet for extra protection
Convenient handles
Miller Duratote Box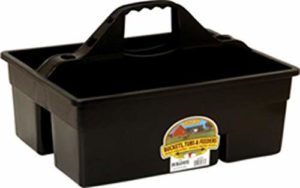 The box has side walls which are extra thick. Additionally, the compartments are for storage of sprays, creams and brushes. The handles are very easy to carry. The boxes are very strong and stable to use.
Extra thick side walls
Compartments for brushes, creams and sprays
Easy carry handle
Sturdy for stable use
Keeps tools all in one place
Horsemen's Pride Ascot Box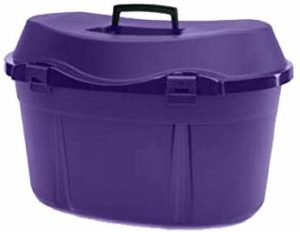 It is a box to keep grooming supplies neat. Plastic removable trays are great for use. Besides, you can store it without breaking down. If you are looking for a box for large bags, boxes and bottles, this is the best bag to go for. It has handles to make carriage easier.
Keeps Grooming Supplies neat and includes a plastic removable tray for organization
Easily able to be stored
Perfect for large bottles, boxes and bags
Tough 6 Piece Secure Grip Design Bag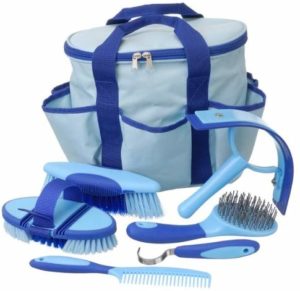 It is a convenient bag containing many outer pockets. Additionally, it is bearing adjustable zippered lid and carry strap. It is coming in various colors. Besides, it is coming with flex finishing brush and stiff brisket brush. This is a mane and tail brush, sweet scraper, comb and hoof pick.
With multiple pockets on outside, and zippered lid
Comes complete with 6 ergonomically-designed Great Grips grooming items: stiff bristle brush, flex finishing brush, tail and mane brush, hoof pick, comb and sweat scraper.
Tough-1 Portable Grooming Organizer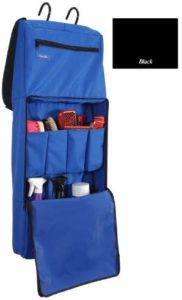 This bag use nylon/poly grooming carrier. It has a large pocket on front with a grip closure. Additionally, it comes with a shoulder strap for comfort and ease.
Shoulder strap for ease and comfort when carrying
Horsemen's Pride Ascot Box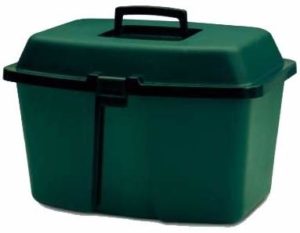 It is a box which is made of plastic material. Made in U.S.A, it keeps grooming supplies very nest. The product comes with a removable plastic tray for better organization.
Best for large bottles, boxes and bags
Handle makes carrying easier
Easy to assemble and made in the USA
Classic Equine Fan Bag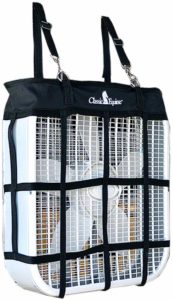 It is a box which has been made through use of Equibrand. Besides, it is supporting box fan of 20×20. It is black in color thus capable of looking clean for long time. The bag is also portable from place to place thus easy to manage.
Sturdy nylon webbing resists horseplay
Lightweight and portable
Space saving design
Made by Classic Equine
Tough 1 Great Grip Grooming Package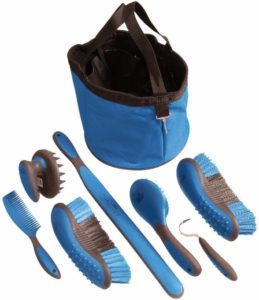 Buy it on Amazon.com
It is a box which is containing grooming items which are ergonomically designed. All the items in the box use tote tough nylon. Lastly, the box is made through use of royal blue color.
7 ergonomically designed grooming items
All items in a tough nylon tote
Royal Blue in color