The statement that an electronic killer machine and zapper is the best and safest way to combat mosquitoes is a little misleading. While these machines are effective at killing mosquitoes and other insects, they are not the only or the safest way to deal with mosquito problems. In fact, some studies have shown that electronic mosquito zappers can actually be less effective than other methods, as they tend to kill more harmless insects than mosquitoes and can actually attract mosquitoes to the area.
When looking for a mosquito killer, it's important to consider a few key factors. First, the product should be well-engineered for durability, so that it can withstand frequent use without breaking down. It should also be easy to install and clean, so that you can maintain it without too much hassle. In addition, a good mosquito killer should be safe to use, without relying on harmful chemicals or gases that could be dangerous to humans or pets.
Other important factors to look for in a mosquito killer include noise level, coverage area, and portability. The machine should be quiet enough to use in a bedroom or other quiet space without causing disturbance, and it should be able to cover enough area to effectively protect the desired space. Finally, a good mosquito killer should be compact, lightweight, and portable, so that you can move it around as needed to target specific areas or take it with you on outdoor activities.
To get rid of mosquito bites in the house, there are several steps you can take in addition to using a mosquito killer. Mosquitoes are attracted to standing water, so be sure to eliminate any sources of stagnant water in or around your home, such as in flowerpots, birdbaths, or other outdoor containers. You can also use screens on windows and doors to keep mosquitoes out, and use mosquito netting over beds and other sleeping areas. Finally, wearing long sleeves and pants, using mosquito repellent, and avoiding outdoor activities during peak mosquito hours can also help reduce the risk of bites.
Also: Best Mouse Traps
A List of Top 10 Best Indoor Mosquito Insect Killers
Aspectek UPGRADED 20W Electronic Bug Zapper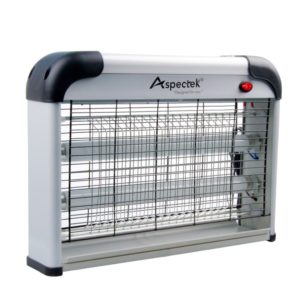 Top of the list, the Aspectek is our first choice for the best mosquito killer for indoor use. You can buy this mosquito killer and use it in your garage, patio, kitchen, or other areas. Moreover, the Aspectek Insect Killer is the best machine to take on flying insects such as mosquitoes, flies, moths, any bugs.
Protective cage to prevent accidental contact with grid by people or pets
Wire chain for hanging or set it on a flat surface
Removable washable tray for collecting dead insects
Designed for indoor use
LiBa Bug Zapper Electric Indoor Insect Killer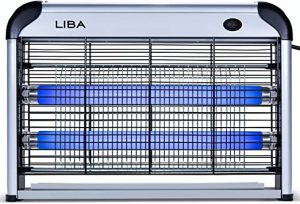 This electric zapper is the perfect chemical-free pest control alternative. And it is safe to use in every indoor setting with a heavy flying pest infestation problem.
As a result, you have to stop exposing your family and yourself to harmful chemicals from now on.
With the knobs of 2800V in control
Ideal for all indoor environments
Powerful and effective
HEMIUA Bug Zapper for Outdoor and Indoor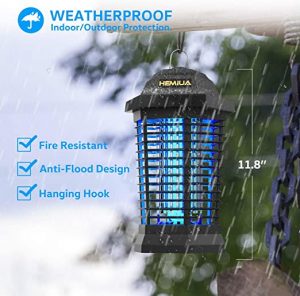 HEMIUA Bug Zapper works by emitting blue light to get flying insects into the killing grid. Also, this mosquito killer machine is known to be quiet, ideal for a family unit with babies. Importantly, it is perfect and safe for pregnant women. This machine will give your home and family a sense of security.
Non-toxic
Quick and effective
Durable, weather-proof plastic housing & clog-free kill grid design
Energy efficiency
Flowtron BK-40D Electronic Insect Killer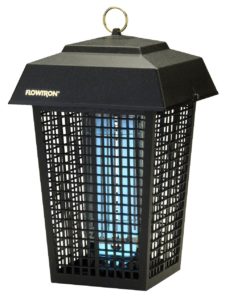 This Flowtron Electronic Insect Killer machine uses nontoxic ultraviolet light to eliminate mosquitoes, and biting flies over a 1-acre area. So that you can expect that you won't be bugged anymore.
Non-clogging killing grid
Easy bulb replacement
Rugged, weatherproof poly-carbonate construction
okk Portable Electronic Mosquito Killer 4-in-1 Light 360 Degree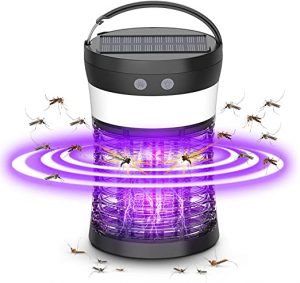 This okk Portable Electronic Mosquito Killer is one of the best insect zappers for use indoor, outdoor, home, office, or even camping. Also, this machine operates quietly and effectively catching insects with the purple lights then the 2000 high-voltage.  Surprisingly, the okk Electronic Mosquito Killer can still work well outdoor, especially during raining.
SOS emergency mode
8 LED lights
USB Charge and Solar Power
FENUN Mosquito Trapper Indoor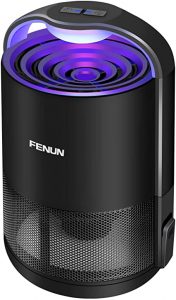 This mosquito killer machine is easy to operate. You only need to press catching button, and the mosquito trap will start working. It will suck every one of the mosquitoes and get them traps with Sticky Glue Board. Lastly, the FENUN Mosquito Trapper works better for indoor than outdoor.
A smart band change mode with 7 wavelengths in total
It can simulates human body temperature to emit heat to further enhance the trapping ability
5-watt low power trap is for saving energy, with 4-ft power cable, so you can put it wherever you want
CREMAX Indoor Mosquito Trapper with Smart Sensor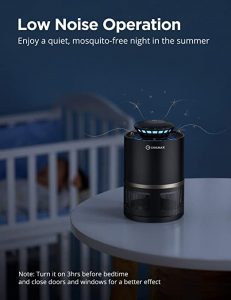 I would like to recommend the best mosquito killer. First, the Cremax mosquito trap keeps your space mosquito and fruit fly-free in a 100% safe way for children, pregnant women, and pets.
We recommend this CREMAX product for its wireless and portability design.
Non-toxic and Safe
For Fruit Flies and Mosquitos
365nm UV Light
5V/1A USB Powered
Smart Sensor
Dynatrap DT2000XL Insect Trap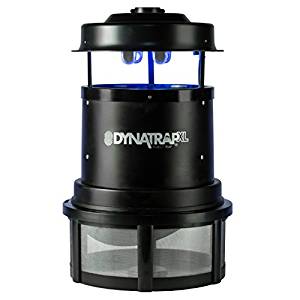 You have known about the notorious Dynatrap. Thus, now it's an ideal opportunity to investigate one. Besides, the Dynatrap DT2000XL Insect Trap is outstanding among other mosquito killer machine that can be utilized both inside and outside.
It accompanies 2 UV globules, a catch confine, and a 7-foot line.
Measurement is 14 x 14 x 16 inches.
Thermacell MR150 Portable Mosquito Repeller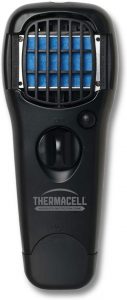 This device is very handy inside your rooms, in the woods as well as when you are having a BBQ in the back yard. It can silently repel mosquitoes, black flies and other flying, biting insects. For those campers and hikers, the Thermacell MR-GJ Portable Mosquito Repeller is a must-have travel gear.
lightweight, cordless and portable design
Ideal for use while gardening and around the backyard
DynaTrap DT1050-TUN Insect and Mosquito Trap
The DynaTrap is the best use in all weather conditions. What you'll like the most about the this electronic insect killer is the built-in light sensor, which is useful for most people. Overall, this product is the best bug zapping racket you should buy this year.
Delivers 3-way protection against mosquitoes and other flying insects
Whisper-quite operation
Lightweight and Portable
Powerful all-weather trap