Top Best TDS Meters for Drinking Water (2022)
A handy tool in most homes, a TDS meter helps us measure of our drinking water. Testing water quality is essential, especially for our drinking water. With diverse sources of water supplies to our homes, it's essential to have a TDS meter. What's the best drinking water tester this year? Below we have reviewed the top best portable TDS meters or tester in the market.
What is best TDS level for drinking water?
According to the World Health Organization, "The palatability of drinking- water has been rated by panels of tasters in relation to its TDS level as follows:
excellent, less than 300 mg/litre;
good, between 300 and 600 mg/litre;
fair, between 600 and 900 mg/litre;
poor, between 900 and 1200 mg/litre;
and unacceptable, greater than 1200 mg/litre (1)."
Water from major supplies contains minerals, salts, and metals. Testing the quality of drinking water is important. This is a simple digital tester for drinking water for use wherever you are at any given time. The tester measures the quality of water on a parts per million (ppm) scale. 0ppm means the water is pure while higher levels of ppm say that the water is impure and unsafe for use.
A List of Top 10 Best TDS Meters for Drinking Water
ORAPXI Digital PH Meter with ATC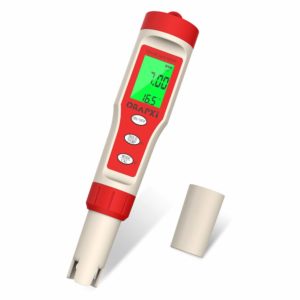 With high precision pH testing capability, the Orapxi can accurately measure the acidity and basicity of water.
Backlit LCD design
Easy to calibrate
Fast reading
Digital TDS-EZ Water Quality TDS Tester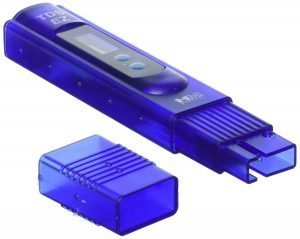 Top of our list is the HM Digital TDS-EZ Water Quality TDS Tester. Using this tool is quite simple measurements are displayed on hold on function so, you have time to read and make the recording. The tester has just a single drawback in its efficiency in that it lacks an automated temperature control function, implying that if you take the measure the same sample of water at different temperatures, you will receive different readings.
Efficient and highly accurate
Microprocessor technology
Measurement ranges from 0 to 9900ppm
Extended life battery the tester uses two non-standard batteries to assure users a battery life of 1000hrs
Durable
Digital TDS-4 Pocket Size TDS Tester Meter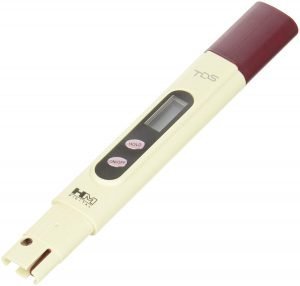 Are you in need of an accurate and more premium grade tester? Then you have it all in the HM Digital TDS-4 Pocket Size TDS Tester Meter. The tester gives high levels of accuracy thus good for both domestic and commercial use. It pros include rigorous procedures when doing repeated testing.
Auto-off mechanism within the first ten minutes of use
Best for hydroponics, purification applications, aquaculture, colloidal silver and wastewater applications
ATC advanced microprocessor for measurements at varying temp levels
Digital TDS Meter Tester (TDS meter)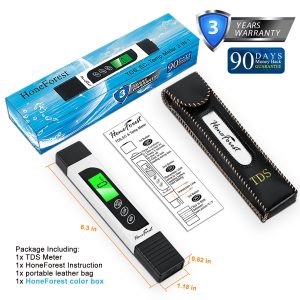 It is ideal for measuring water getting in and out of a system. Besides, its downside is that it displays in 3 digits thus limiting its measurement to 999ppm.
High-end microprocessor for accuracy, high efficiency, and convenience
Installations and use are easy
Auto-off functionalities for longer battery life
Digital TDS TDS-3 Metre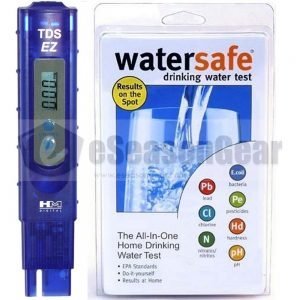 The EZ Digital TDS TDS-3 Metre boost a battery life of over 1000 hours. It also features great measurement accuracy and efficiency . So you can use it to test the level of accuracy for your water purifiers and filter.
Large LCD with an extra battery and carrying case
Pocket size tester
Pancellent TDS PH 2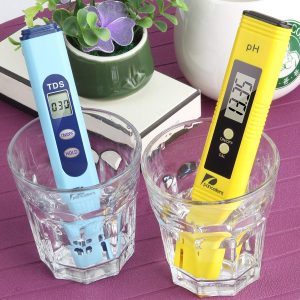 The excellent TDS is an affordable TDS tester to know your water purity levels. Furthermore, it comes with auto lock and auto shut functions to read and record. It can automatically shut down after 5 minutes of use.
Its working temperature range starts at 0 to 50 degrees.
Comes with a PH scale
Most reliable tester
VANTAKOOL Digital Meter 0.01 PH High Accuracy Water Quali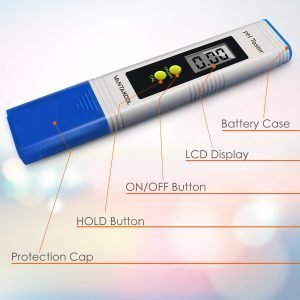 Vatakool Digital Meter Accuracy Water Quali is a must-have to test for water, pools, aquariums, spas, hydroponics, food, wine and beer. Also, a reliable PH measuring tool we have to include in this review.
Fast and accurate
Auto calibration

Automatic temperature compensation
instecho Digital PH Meter, 0.01 Resolution Pocket Size Water Quality Tester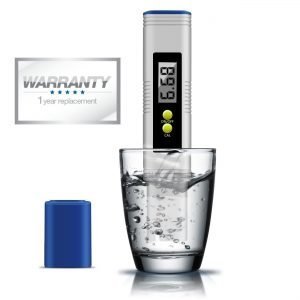 The display is bright enough for most people. This accurate and affordable TDS tester is great for outdoor or household use. Ideally, you can use it for testing drinking water, pool, aquarium, spa, or hydroponics.
High accuracy
Easy to use
Highly portable.