Many Apple iPhone users often find transferring files like photos and videos to be a hassle. Thankfully, there are Lightning to SD card readers available that allow for direct transfer from memory cards to your device. To help you choose the right one, we've compiled a list of the 5 best SD card readers for iPhone.
Best Surge Protectors with USB
A List of Top Best SD Card Readers for iPhone
YiKaiEn iReader 4 in 1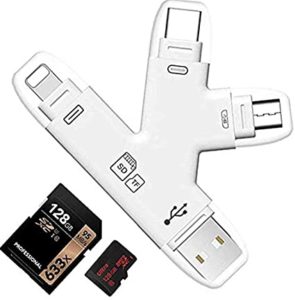 The YiKaiEn iReader belongs to our list of the best SD card readers for iPhone due to its versatility as it can connect not only to iPhones but also to Android devices and both PCs and Mac computers. It is capable of reading Micro SD cards from 8GB all the way up to 256 GB storage capacities. It also has an app that allows for password or fingerprint security if you want more privacy for your files. All of this comes in a nifty little package that has no wires and can be brought along anywhere.
EVita
The EVita Lightning to SD Card Camera Reader Adapter works with virtually anywhere. It can transfer to and view files from a variety of devices ranging from iPhones, iPads, iPods, Android devices, and even computers that run either Microsoft Windows, MACOS, or even Linux. This makes the EVita a one size fits all solution to all media transfer needs.
Speaking of size, the EVita comes in a compact, flash drive like size that makes it flexible functionality a surprise. And if that wasn't enough, the device caters to TF files to and supports Office document and Adobe Acrobat file formats as well.
RAVPower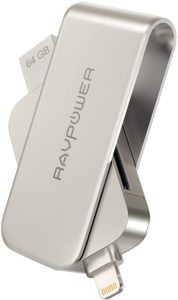 The RAVPower 64GB iPhone Flash Drive 2 in 1 SD Card Reader easily makes our list for the best SD card readers for iPhone. PC and iPhone connectivity? Check. USB 3.0 for faster writing speeds? Check. Direct to phone saving and social media sharing? Check.
The RAVPower even has a built in 64GB memory which, combined with a maximum external capacity of 256GB, gives you a whopping 320GB worth of space. The device also has a lengthened lightning connector to provide ease of use for iPhone users with bigger cases.
Leap Outdoors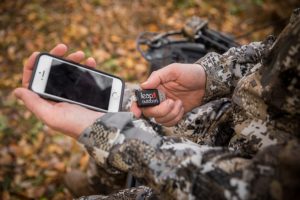 Leap Outdoors is a tough little device that is still capable of providing some great functionality. But specifically for outdoor use, it can transfer and let users view images from SD cards to Apple and Android enabled devices, as well as for desktop computers and laptops.
What's great about the Leap Outdoors reader is that it comes lots of freebies like a plug extender for Apple phones, as well as a waterproof case where your reader and extra cards can be stored.
Apple Lightning to SD Card Camera Reader

The Apple Lightning to SD Card Camera Reader should definitely belong in this list of our best SD cards readers for iPhone simply because it was designed by the same manufacturer. It provides the basic SD Card to iPhone (and iPad) transfer function with up to USB 2.0 speeds for slower units and USB 3.0 speeds for those with faster processors.
What's great about this device is its simplicity and inherent compatibility with Apple's iCloud and Photos app services. It's simple, but it definitely gets the job done.
SD Card Reader for iPhone iPad, 4 in 1 USB OTG Camera Connection Kit with Camera Memory Reader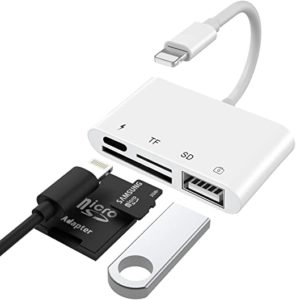 It works really well with Apple iPhone X. You'll be happy to have this Aiguozer SD card camera reader for your travel.
4-in-1 Card Reader
support maximum 256Gb SD/TF card
Speed up to 14MB/s~16MB/s
GOLDFOX SD Card Camera Reader for iPhone iPad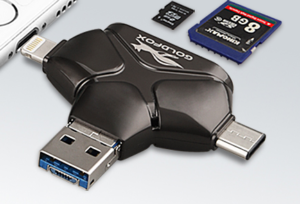 One of Amazon's top rated SD card readers for iPhone, you will not go wrong with this recommendation. Overall, it's a must-have SD card reader for most iPhone users who do heavy photography. Whether you forget to bring your laptop with you or just leave it at home, there is nothing to worry about anymore.
iDragon Memory Card Reader 2 in 1 Apple lightning cable Adapter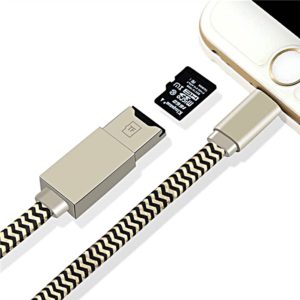 Stylish design, very reliable and durable, safe and compact
Easy to use, small to carry
Related: