The Best Wet Weather Tires
When it comes to driving in wet conditions, having the right set of tires can make all the difference. With so many options available, it can be overwhelming to choose the best one. To help you make an informed decision, here are some factors to consider when selecting the best wet weather tire for your vehicle.
Firstly, you should look for tires that provide excellent wet weather performance without compromising on durability. Tires with superior grip and traction on wet roads will ensure that you have a safe and comfortable driving experience, even in the rain.
Secondly, the price of the tire should be considered. You don't want to break the bank when buying new tires, but you also don't want to sacrifice quality for affordability. Look for a tire that offers the best balance of performance and value for your budget.
Lastly, consider the noise level and comfort of the tire. A quiet and comfortable ride is essential for long-distance drives, so choose a tire that provides a smooth ride and minimal road noise.
Also Recommended: Best Run Flat Tires
A List of Top 10 Best Wet Weather Tires
MICHELIN DEFENDER T+H ALL-SEASON TIRE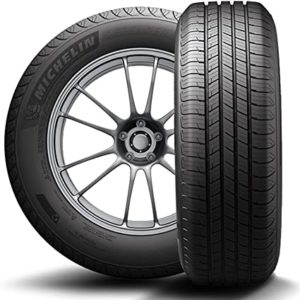 It is good to know that it is the longest-lasting premium all-season tire. Additionally, it has been designed to provide a quiet and comfortable ride. Also, the highly regarded wet weather tire has been made to maximize biting edges for exceptional gripping. Furthermore, you will be provided with a one year warranty after purchasing this product. Finally, it is an ideal choice for coupes and minivans.
Pros
It is a durable wet weather tire.
It has been made to deliver a quiet and comfortable ride.
Cons
It does not have good snow handing.
CONTINENTAL TRUE CONTACT TOUR TIRE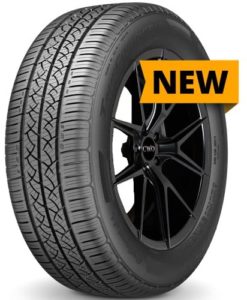 Unlike other wet weather tires from the same manufacturer, this tire comes with improved robustness. Additionally, it boasts of improved tread wear and fuel efficiency over the life of the tire. Also, you will always have reduced road noise and a comfortable ride when you consider purchasing this tire. Moreover, it has a 27% improvement in wear.
Pros
Reduced road noise.
Improved robustness.
Cons
Expensive.
GOODYEAR ASSURANCE TRIPLE ALL-SEASON TIRE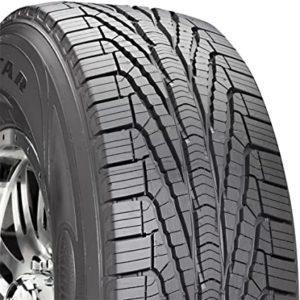 This wet weather tire has specifically been designed to tackle rainy conditions. Additionally, it features a directional tread design to incorporate different zones for dry and wet conditions. Also, it not only comes with excellent dry performance but also it has hydroplaning resistant features. Moreover, the top wet weather tire will provide you with admirable light snow traction.
Pros
Excellent braking.
It can be used in light snow.
Cons
Customers have been complaining that it is noisy.
BRIDGESTONE ECOPIA H/L 422 PLUS SUV TIRE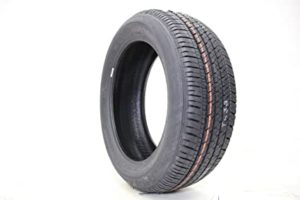 The full depth feature in this wet weather tire help in water evacuation. Additionally, it has been manufactured with a tread design that prevents wear. Also, the tread pattern design will improve traction while at the same time increasing the level of comfort. Moreover, the block design will improve braking on wet roads.
Pros
It delivers a comfortable ride.
Block design that improves braking on wet roads.
Cons
It is not worth the high price.
HANKOOK VENTUS H101 TIRE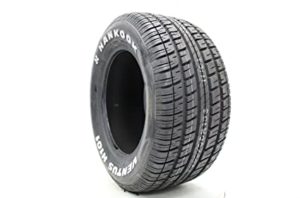 The tire maker is a global leader in tire manufacturing. Additionally, the reliable wet weather tire will provide you with an incredible line of high performance. Also, you should consider this amazing product if you have been looking for a durable all-season tire for light trucks and SUVs. Furthermore, it joins other reliable wet weather tires that have been manufactured to deliver low noise and comfortable ride.
Pros
It delivers a comfortable ride.
It is a durable product.
Cons
The traction in water is not very good.
WESTLAKE RP18 ALL-SEASON TIRE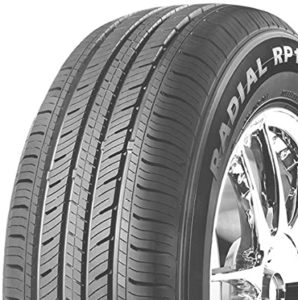 This is the right time to ride in confidence with this amazing wet weather tire. Additionally, this product has been manufactured with excellent treat design. Also, you should not go beyond this wet weather tire if you want something that can deliver quiet performance. Furthermore, it is a great tire that will last for many years.
Pros
It is a durable product.
Quiet performance.
Cons
The manufacturer should improve on the grip features.
FIRESTONE ALL-SEASON TOURING TIRE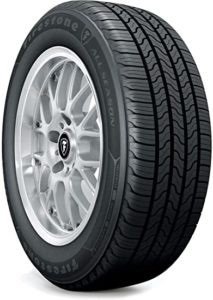 This all-season tire has been designed to make your journey through rain smoother. Additionally, the tread has been designed to last longer. Also, you will get better grip and function when you purchase this tire. Furthermore, the high-quality wet weather tire has been equipped to handle puddles and slick surfaces. Moreover, this tire will add functionality to any journey.
Pros
Year round functionality.
Improved performance.
Cons
The maker should include a thicker tread.
COOPER EVOLUTION TOUR ALL SEASONAL TIRE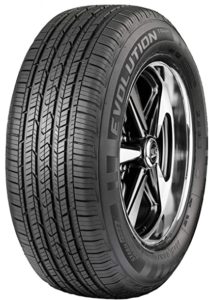 The all-season touring tire has been designed for long tread life. Additionally, this wet weather tire allows you to tackle road conditions with great confidence. Also, this tire will give you a smooth and comfortable ride. Furthermore, the reputable maker has included 3D micro-gauge technology. Moreover, this tire can help you improve your gas mileage.
Pros
Smooth and comfortable ride.
Long tread life.
Cons
You need to balance the tires with alignment after several rides.
BFGOODRICH G FORCE COMP RADIAL TIRE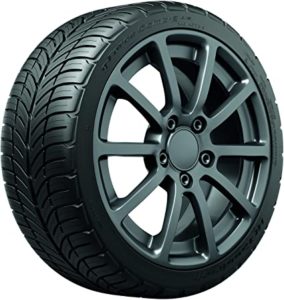 The consistent tread block rigidity will balance acceleration forces within the tire footprint. Additionally, this wet weather tire features an equal tension containment system that optimizes the contact patch. Also, the grip technology will provide the ultimate dry grip. Moreover, the suspension system increases control while still maintaining ride comfort.
Pros
Dynamic suspension system.
The grip technology provides ultimate dry grip.
Cons
It slides in snow.
FALKEN ZIEX ZE 950 ALL-SEASON TIRE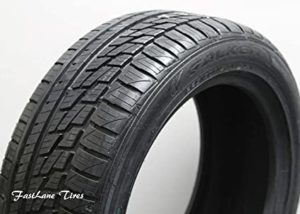 The high-performance tire features an asymmetrical tread pattern. Additionally, it has been made with 3D canyon technology. Also, it features wide angled tread slits and extra-wide circumferential grooves. Furthermore, this tire comes in more than 100 different sizes. Moreover, the innovative tread design optimizes its performance on snowy road conditions.
Pros
Innovative tread design.
Asymmetrical tread pattern.
Cons
The tread will deteriorate after a while.