Best Neck and Shoulder Massagers
Are you feeling stressed, experiencing muscle tension or pain after work or exercise? A good massage can be an effective way to alleviate these symptoms and improve your overall well-being. Massage therapy involves applying pressure to different parts of the body using hands, fingers, elbows, and other techniques.
Relaxing tight muscles, relieving pain, and ending fatigue are just some of the benefits of using a shoulder and neck massager. By using this device, you can achieve a relaxed state and improve your physical and mental health. So why not give it a try and experience the positive effects of massage therapy today?
The positive effects of massage on the human body are well documented. A professional massage can help reduce stress levels, ease muscle tension, and relieve pain. And now, with the convenience of shoulder and neck massagers, you can enjoy the benefits of a massage from the comfort of your own home.
Best Foot Massagers for Neuropathy
A List of Top 10 Best Neck and Shoulder Massager Machines
Naipo Shiatsu Neck Massager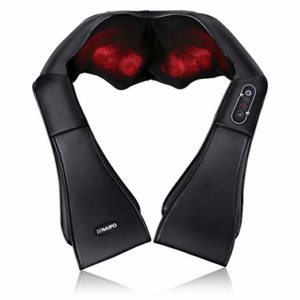 Naipo provide you with the most innovative, relaxing, therapeutic, and healthy products. Adjustable intensity button has 3 different speeds, from low, medium and high. It features 8 deep-kneading Shiatsu massage nodes to soothe tired, relieve muscle tightness. The built-in heat function transfers warmth to muscles and automatic shut down. 3D-Rotation kneading massage rollers in ergonomic U-design, perfect for office, vehicle and home.
Nekteck Neck Massager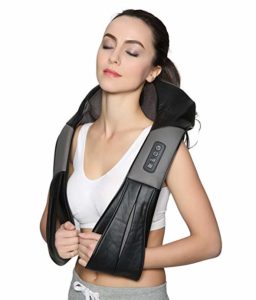 Let stress melt away with the help of this versatile Shiatsu Massage Pillow. Designed to target troublesome spots in your neck, lower- & upper-back and shoulders. The pillow features 8 deep-kneading Shiatsu massage heads to soothe sore muscles. You can select massage with or without heat for added comfort. The ultra soft fabric provides a soothing surface, and an attached remote control. And it is very safe to use and can be turned off manually.
Zyllion Shiatsu Neck Massager
Zyllion's new Shiatsu Pillow Massager lets you enjoy a Shiatsu- style massage anytime. The 4 deep-kneading rotating nodes work to relieve aches knots and muscle tension. All you have to do is sit back, press the 'On' button, and let your stress melt away. You should give yourself relaxation at home or at work.
RENPHO Full Body Massager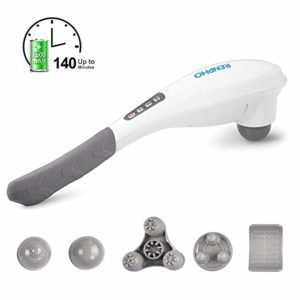 RENPHO Deep Tissue Massager Relieves Pains for Full Body. The percussion technology can help relax and relieve pains on feet, calf, muscle, arms, and legs. Best for your healthy life. The RENPHO Cordless Massager comes with a powerful motor of 3600 pulses per minute. A quick massage will help you relax your body and increase blood circulation.
Etekcity Shiatsu Neck Massager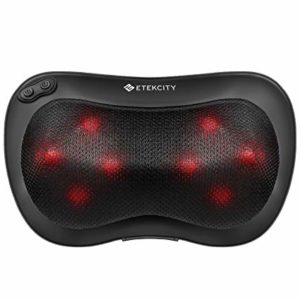 The 3D design would simulate real human hands. It can transform nearly any seat into a world of relaxation. There are 8 Powerful 3-Dimension Deep-Kneading Shiatsu Massage nodes. It can relax and relieve pains on your neck, shoulders, waist, tights, calves, foot, legs and arms.
VIKTOR JURGEN Neck Massager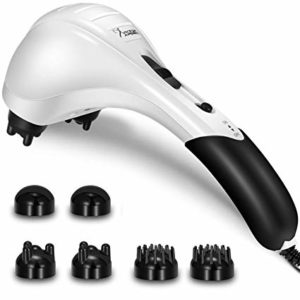 VIKTOR JURGEN affordable massager get professional grade massaging at home. You won't need to spend your hard earned money on spa massage services. This handheld percussion massager would perform the process by itself. Sit back, relax and enjoy a powerful massage that will leave you feeling refreshed. The double-head massager imitates real masseur's hands tapping massage. It help you relaxed you neck, shoulder, upper-back, low-back, arm, leg s and feet.
Wahl Clipper Corp Neck Massager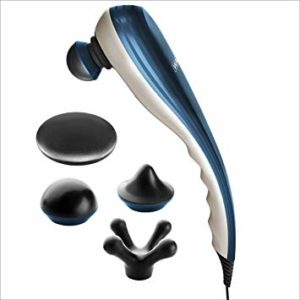 Easily relieve everyday aches and pains, with Wahl's Deep Tissue Therapeutic Percussion Massager. This massager contains variable power to choose between a light to deep massage. It comes with 4 designed unique attachment heads to address targeted pain relief. And the Deep Tissue has an 8 foot power cord that delivers constant massage power to your muscles. Don't let muscle pain ruin your day.
HoMedics Percussion Action Massager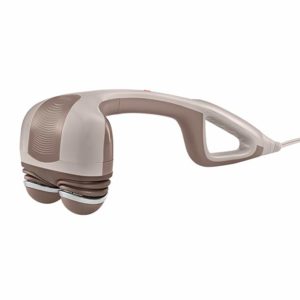 HoMedics offers an extensive line of massage cushions, including Shiatsu and vibration technology. You can set up our massage cushions in your favorite chair at home. It would allow the vibration, heat, or kneading nodes soothe any tension in your back.
Mo Cuishle Electric Handheld Massager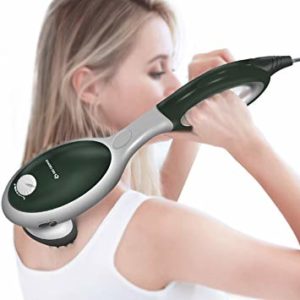 Handheld massager always care about your health. It is recommended to use 15 minutes each time to improve your health. Back massager can relieve muscle tension, soothe aching muscles, and improve blood circulation.
Mo Cuishle Body Massager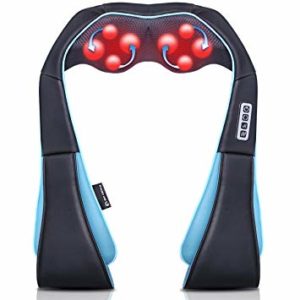 Mo Cuishle Massager is a body massager which is easy to carry, easy to operate, safe and reliable. Effectively help ease pain in the cervical spine, back, waist and legs. Adjust muscle tension, relieve tension, and quickly cut fatigue. Improve the function of nervous system, digestive system, immune system and circulatory system.