To honor the memory of IKEA founder Ingvar Kamprad, we've carefully curated a list of the top 10 affordable and high-quality IKEA items that you can easily purchase. With so many options available, it can be overwhelming to choose the right IKEA product. That's why we've conducted extensive research to bring you a list of the best furniture, lighting, and decor items that won't break the bank.
IKEA is a renowned brand that offers excellent products for households worldwide, and the best part is that they are affordable. Our list covers a range of IKEA items, including tables, lighting fixtures, and other decorative pieces that can elevate any room in your home.
If you're new to shopping at IKEA, we recommend trying out a few different items to get a sense of their high-quality products. We curated this list specifically for IKEA because of its reputation for producing top-notch furniture and home accessories for many years. Once you experience the quality of IKEA products, you may find that you prefer this brand for all your future home furnishing needs.
A List of Top 10 Best Cheap IKEA Products
BILLY Bookcase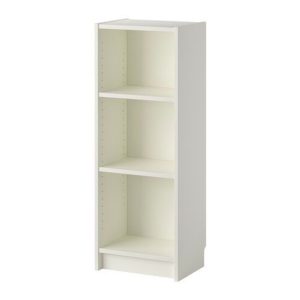 Made for book lovers who live in a small apartment, this BILLY Bookcase is one of IKEA's signature products. Since it was first developed in 1979 by a Swedish designer, Billy bookcase is still one of the best in the world.
The size is made perfect for a small bedroom apartment. The size is 15 3/4x11x41 3/4″. You can easily assemble the flat-pack form.
Like
Easy to clean
Small enough to move and place at the ideal corner
Not like
Hard to mention
IKEA LURVIG Collapsible Cat or Dog House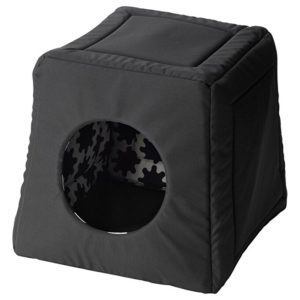 So you've got a cute cat? Built for cat lovers, LURVIG cat house on legs is a form of expression of the cat owner and the cute cat. You can be sure that your cat feel warm and safe. That's what it matters.
Like
100% polyester-made material
Durability
Not like
Only available in one black color
IKEA – ROTERA Lantern For Tealight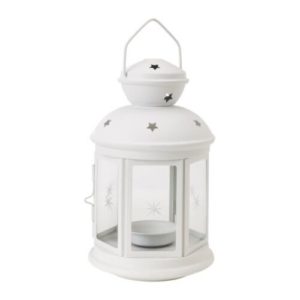 One of the best things to have in your bedroom or your house, this classic lantern adds a cozy feel to your home. You can put this on the window of the bedroom, and it looks just darling. In most cases, you'd find that buying one Rotera Lantern For Tealight is not enough.
Like
Beauty
Not like
Fragile
IKEA FORSA Classic Style Work LAMP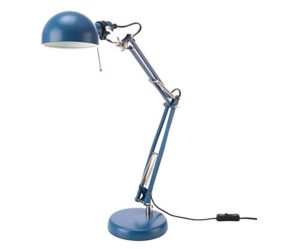 If you're looking for a way to bright up your room, the IKEA FORSA Classic Style Work LAMP is a great lamp for reading by the desk, bed or sofa.
The adjustable lamp arm and head gives you the flexibility to direct the light to where you want. This IKEA lamp is strong and sturdy.
Overall, this is the best product for those who spend a lot of time working or reading at night.
Like
Classic style
Not like
Dome can get hot
IKEA Strandkrypa Duvet Cover and Pillowcases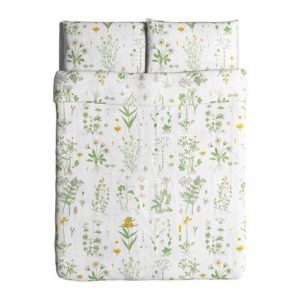 First thing first, when it comes to cover and pillowcases, we all love 100% cotton. This is the ultimate reason we list this IKEA Strandkrypa Duvet Cover and Pillowcases in this review.
Its softness is super comfortable for a good night sleep. The floral pattern is vintage and simply beautiful. Great design and good price.
Like
Designer: Helle Vilen
Not like
Very thin
IKEA Frakta Storage Bag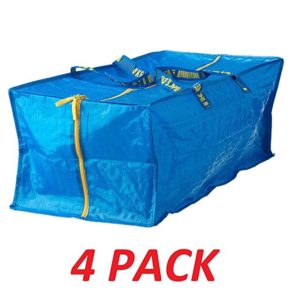 Frakta Storage Bag blue with yellow zippers is probably one of IKEA's signature products. It's easily recognizable if you've been to an IKEA warehouse. It's really useful to load any items. You can use them to store or transport clothes.
Like
Very cheap
Not like
Size can be smaller than Stick with Ziploc Flexible totes
IKEA Tejn faux sheepskin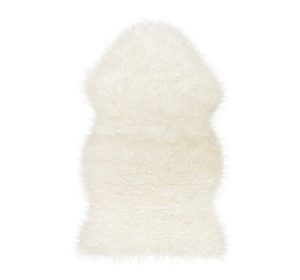 Soft, warm and cozy, you can place on your favorite armchair in your living room. It adds extra comfortness and beauty to your seat.
Like
Made from faux sheepskin
Not like
Can not dryclean
IKEA Side Table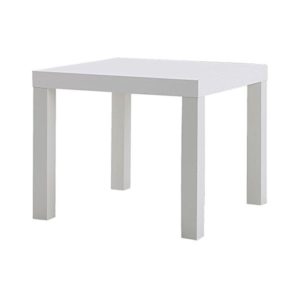 A few things you cannot overlook this side table is that it's lightweight, easy to move, and very cheap. You can easily assemble by yourself. The IKEA Side Table is a nice piece for someone on a budget needing furniture.
Like
Simply beautiful
Not like
Not very durable
IKEA Jansjo LED Clamp Spotlight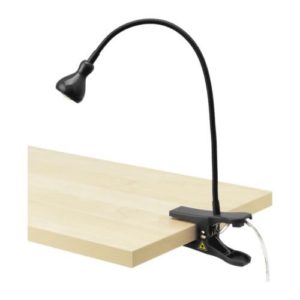 A super slim and lightweight, the IKEA Jansjo LED Clamp Spotlight is an ideal choice in a small room and move to wherever you need light.
Like
Adjustable arm
Stylish
Not like
Neck is to short for much versatility
IKEA Ribba 5×7 Picture Frame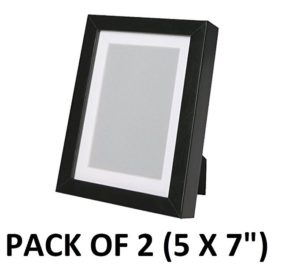 A simple, beautiful photo frame, the IKEA Ribba can add extra beauty to your living room wall.
How about having your favorite pictures in these frames and hang them on the wall? This black color border frame makes your picture more outstanding.
Like
Easily fit in the space available
Not like
Nothing