Are you an avid hunter looking for a way to easily transport your game? A deer cart may be the solution you need. With so many options on the market, it can be challenging to find the right one for your needs. These carts are designed to be durable, portable, and easy to use. They have ample space to accommodate different sizes of game, and their big wheels make them easy to maneuver over rough terrain.
The best deer carts can make your hunting experience much more enjoyable by reducing the strain on your back and allowing you to easily transport your game over long distances. With features like heavy-duty construction and large carrying capacity, these carts are built to last and can handle even the heaviest loads. So whether you're a seasoned hunter or just starting out, investing in a quality deer cart can make all the difference in your hunting success. Check out our reviewed models and choose the one that suits your needs!
Discover Best Deer Fences
A List of Top 10 Best Deer Carts
ShOpPeRcHoIcE Deer Cart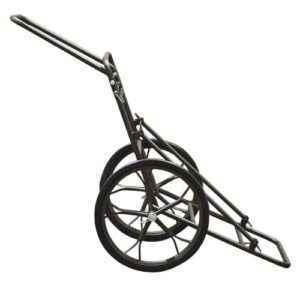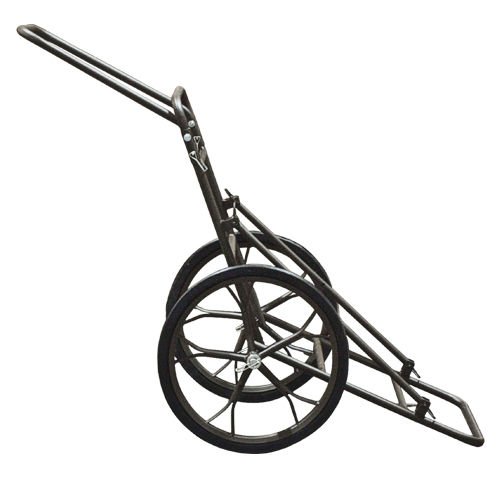 This cart is suitable for hauling game up to 500lbs. You can use it to carry tree stands, deer, or hunting gear. Made using solid steel and coated with a brown powder finish, it is a perfect choice for a deer cart that is durable. Also, the cart includes large and solid rubber wheels. The wheels make it possible to haul a heavy load without the fear of flat wheels. Also, the wheels are removable. The ability to remove the wheels and fold the cart assures you of getting a deer cart that is easy to carry. The cart is lightweight at 30lbs while it includes two buckle straps making it easy to carry
Game up to 500lbs
Large, solid rubber wheelsM
Made of solid steel construction with a flat brown powder finish and a solid steel axle for extra durability
Goplus Folding Deer Game Cart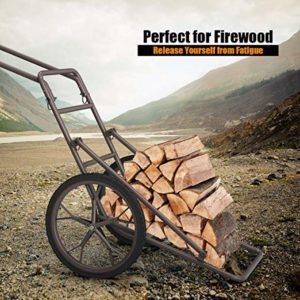 Built from solid steel, this folding cart is one of the best choices when looking for a durable deer cart. It features a heavy-duty steel axle that supports a load capacity of up to 500lbs. The cart includes 1.5″ rubber wheels. Because of this, you do not have to worry about flat tires when hauling a heavy game. Also, it features a spacious 69″ x 18″ capacity. Hence, you can expect it to offer plenty of room for carrying heavy game and equipment. The game cart is foldable, thus easy to carry and store.
Can be easy folded
Convenient to carry or storage
Assembly is quite easy
Best Choice Products 500lb Capacity Folding Large Deer Game Hauler Cart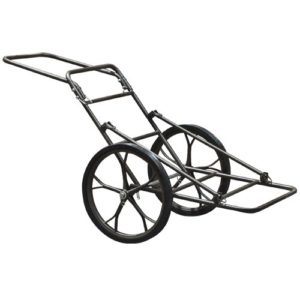 If you want to carry firewood or hunting equipment, you can do that with Best Choice Products Hauler Cart. Made using durable steel, it can haul loads up to 500lbs. Besides that, it features thick 18.5″ diameter wheels. The wheels can withstand rough terrain to transverse through creeks, rocks, and hills. The hauler cart is easy to store and carry after use, thanks to the removable wheels and foldable design.
Lightweight and easy to move
Solid rubber wheels
Foldable design: removable wheels
Leader Accessories Deer Game Cart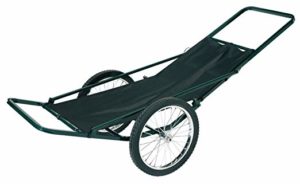 This is a durable cart made from 100% polyester and heavy-duty steel. The welded steel frame folds down for easy storage and transportation. Asides that, the cart includes 20″ solid tires. The tires are puncture-resistant and equipped with steel rims and spokes to cut the chances of flat tires. You can expect the game cart to haul a game up to 550lbs. In fact, it comes with two buckle straps that allow you to fix a big game on the cart.
Material: 100% polyester
Heavy-duty steel build: for up to 550lbs heavy loads
Featuring a 2 buckle strap to fix deer or other big game on the cart.20″ puncture proof solid tires with steel rims and spokes
Welded square tubular-steel construction
Hawk Crawler Deer and Multi-Use Cart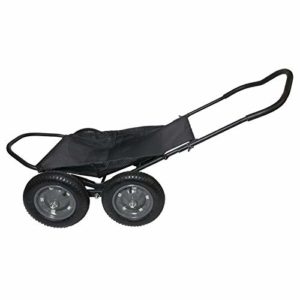 The Hawk Crawler Deer Cart is a multi-use cart designed to haul loads up to 500lbs. It features 360º dual pivoting axles. The axles make it possible to pull heavy loads over the logs, rocks, and stumps. You can roll the cart in all types of terrain, thanks to the never-flat polyurethane foam-filled tires. Better, the cart features a folding frame and handle for compact storage and transport.
Guide Gear Aluminum Deer Cart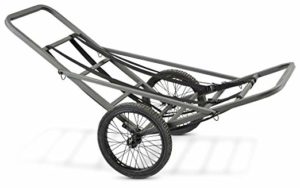 Very durable, the Guide Gear is an aluminum cart designed to support loads up to 250lbs. The cart includes 15″ solid rubber wheels. The wheels are puncture-proof to roll over tough terrain and shallow trees. Besides that, the cart can fold down. Hence, it is an excellent choice for the best deer cart that is easy to store and carry. Given 3 included lashing straps, you can tie the game on the wagon for safe and secure transportation.
Summit Treestands Game Cart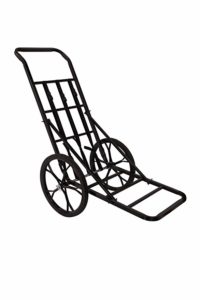 This is a heavy-duty game cart. Equipped with a solid steel axle, it can support loads up to 350lbs. The cart includes 16″ hardened rubber wheels. The benefit of this is the ability to roll it through all types of terrain without the fear of flat tires. The cart comes with three utility straps that secure the load to the cart. It features edged teeth on the bottom for enough traction and easy transportation.
Meat Wagon Game Cart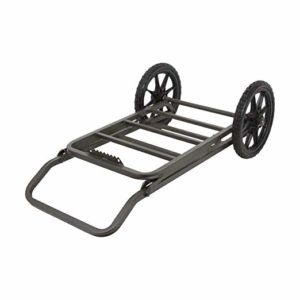 If you are looking for a durable deer cart, this is one of the best choices. It features a sturdy construction plus anti-puncture tires to enhance durability. Besides that, it folds flat while it comes with adjustable shoulder straps for easy transportation. Tie-down straps are included while purchasing the game cart to keep the game secure.
Rogers 500lb Capacity Packman Deer Cart
This is an all-steel construction cart designed to support loads up to 500lbs. It weighs 35lbs. It is equipped with 20″ puncture-proof wheels for easy transportation. The cart features a matt black no-shine finish to protect it against rust and corrosion. With the included canvas strap, you can keep your game off the ground for easy transportation. Better, the padded backstrap straps make it suitable when looking for a deer cart that is easy to carry.
Sherpa Hunting Lightweight Aluminum Game Cart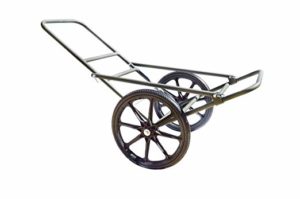 Perfect for hauling deer or gear, this is a high-quality cart made using aluminum. It includes 20″ flat-free wheels with sealed bearing for easy transportation. The car weighs 14 pounds while it supports a load up to 300pounds. Because of the ability to fold flat, it is an excellent choice for a game cart that is easy to carry.