Hoverboards have become a popular trend among kids and teenagers, thanks to their stylish design and thrilling ride. Investing in a hoverboard for your child can be an exciting and memorable experience that they'll cherish for years to come.
Whether you're looking to surprise your child with a gift or simply want to add some fun to their life, a hoverboard is an excellent choice. The joy on their face as they ride will be priceless.
To help you find the perfect hoverboard for your child, we've compiled a list of the top 10 best hoverboards for kids. These hoverboards are safe, durable, and designed with features that make them suitable for young riders. From colorful designs to powerful motors, there's something for every kid on this list.
A List of 10 Best Hoverboards for Kids
Megawheels Hoverboard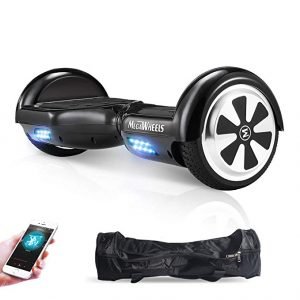 The Megawheel Hoverboard enables your kid to roll in style. Its compact design, as well as low profile, minimizes the risk of falling. Also, it has a lowered center of gravity to improve its stability. Therefore, even if the kid isn't perfect with the Hoverboard, he/she will still use this model nice and easy.
The Hoverboard comes with LED lights around the wheels to add the classy touch when on a roll. It can move up to a speed of 7.5 miles an hour. Besides, the model is incorporated with Bluetooth speakers and a 360-degree rotation.
Tomoloo K1 hoverboard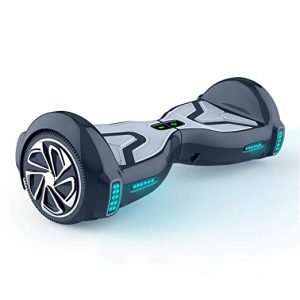 The Tomoloo F1 is one of the most popular Hoverboard brands not only for kids but adults alike. They come with Bluetooth connectivity. This makes it easy for you to connect it to your smartphone and enjoy your cool music while rolling. Also, it has LED lights with a variety of colors that can be controlled using a mobile app. Along with that, its sensitive controls can also be controlled from the app.
The Hoverboard can carry up to a maximum of 264 pounds. Moreover, it can reach a top speed of 10 miles an hour and a mileage of 12 miles.
Epikgo Hoverboard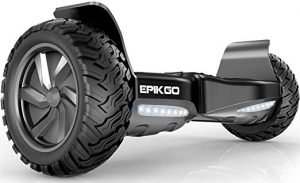 If at all you want your kid to go for an off-road ride, then this is the best hoverboard for him/her. First, its tires are tough, solid and waterproof to enable it to withstand off-road terrains. Also, the tires are 8.5 inches tall making you go whenever you feel like.
Its dual 400W motors produce enough power to enable you to climb an 18-degree ramp. You can literally ride this hoverboard for close to 10 miles on a single charge.
Razor Hovertrax 2.0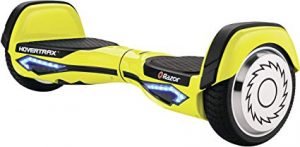 If there is a company that's difficult to beat when it comes to hoverboard manufacture is the Razor Company. With the Razor Hovertrax, the company boasts of the smartest self-balancing hoverboard in the market. First, the hoverboard comes with different light effects on its LED display. Also, it has two modes: one is a training mode and the other meant to unleash its full potential.
With its EverBalance technology, the scooter provides a smooth ride for your kid by enhancing auto-balancing and alignment. Moreover, the hoverboard has a wide foot stand for comfortability.
YHR hoverboard
Are you running on a tight budget but still want your kid to have the best hoverboard riding experience? Well, you shouldn't worry more. The YHR is here for your rescue. It comes at affordable prices hence won't strain your pocket a lot. This item is made from strong and sturdy materials which enables it to last for long. It has a high wattage motor which provides more riding power. You can climb inclined slopes of up to 30 degrees. Also, the hoverboard can attain a top speed of 9.3 mph and a total distance of 15 km on a single charge. Its LED lights add coolness and style when riding it.
Swagtron hoverboard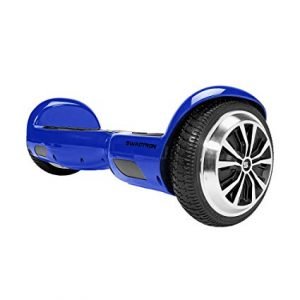 Swagtron is another great hoverboard which is sometimes referred to as the powerhouse.
They come in a wide variety of sizes to ensure every age group finds a perfect match. Safety is one of the top priorities for this brand. It comes with UL2272 certification to guarantee the rider of his or her safety protection. The brand is well balanced and has a lowered center of gravity to ensure even the newbies get a perfect ride.
Its aluminum wheels are strong and are meant to last longer while providing an excellent riding experience. Besides, the wheels have superior traction capabilities to ensure an effortless ride over smooth surfaces.
The hoverboard also boasts of a 250 watts motor capable of reaching 8 mph and can climb inclined surfaces of up to 15 degrees. On a full charge, the scooter can cover 14 miles which is approximately 2 hours.
Hoverzon S-Series Hoverboard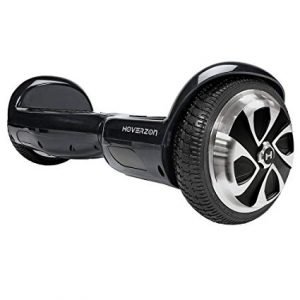 This is another fancy hoverboard that will make your kid flaunt in front of their friends. The Horizon Hoverboard features a sleek design and is found in four colors. It comes with a UL2272 certification hence safe for use even for the little kids.
The scooter is designed with two gyroscopic motors tat to ensure excellent self-balancing capabilities. This enables your kid to gain full control of direction and speed. It offers LED lights and 250 watts motor to ensure optimum performance. For instance, it can hit a top speed of 8 mph and can cover a range of 11 miles when fully charged.
Cho Energen Hoverboard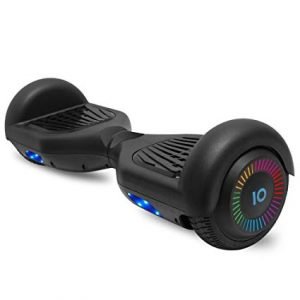 This hoverboard is sleek in design and enjoyable to ride. It complies with safety standards by meeting the UL2272 certifications. Its 250 motors allow you to reach a speed of 7.5 mph and can cover up to 8 miles. One unique thing about this brand is its maneuverability. It is capable of making sharp turns while still maintaining stability. Therefore, it's a perfect brand for riding in the streets and other crowded places. Lastly, its LED lights in the wheels enable you to cruise even in the dark.
Lamborghini 8.5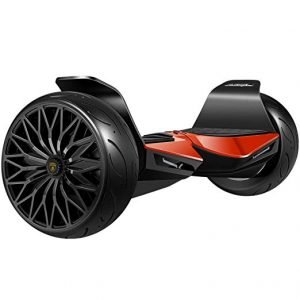 Lamborghini is a well-known brand when it comes to automobiles. For parents who have their budgets on the table, this brand will be best for you. It's user-friendly and comes with a training mode. Therefore, even if your kid is fearful, they will still find their way with this brand. Plus, the hoverboard meets the UL2272 certification hence safe to use. Its battery system is so powerful that it enables you to ride if for close to 4 hours when fully charged. Other features include mobile compatibility, LED display lights, decent stopping power for safety and durability.
OXA hoverboard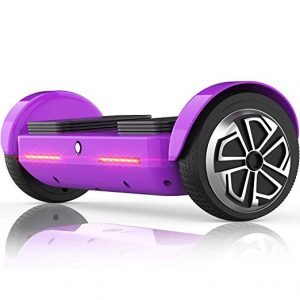 This hoverboard is safe for young riders due to its integrated precise monitors, fast acceleration sensor and advanced gyroscope. This also enables the rider to adjust the center of gravity enabling them to have a smooth ride ever. It enjoys LED lights that blink when riding. Also, it comes with speakers that provide smooth and relaxing music when on board. The OX hoverboard is easily affordable and available in most stores.