Top 5 Best Sleep Sacks for Babies (2022)
A newborn sleep sack is a good, safer alternative to a loose blanket especially at that point in life where the baby is very young. The sack combines the comfort and construction of a sleeping bag with the softness of a baby blanket. Unlike the conventional baby blanket, the sack will not shift around as the baby wriggles and moves around. Another great advantage that comes with sleep sack is that the baby will not accidentally pull it over their head as they sleep. What are the best sleep sacks? There are so many newborn sleep sacks out there, some of which are better than others.
Before you rush out and buy a newborn sleep sack, there are a couple of things you need to consider. First you will need to consider the type of zipper that the sleep sack has. It is advisable to get one that moves from the top to the bottom. This way your baby will not be able to free themselves from the sleep sack.
Secondly, you will need to consider the sack's material thickness. To enable your baby to stay comfortable, you will need to pick something that is appropriate for the weather. A thin material is perfect for summer but a thicker material will work during the winter period.
Thirdly, you will need to consider the size of the sleep sack. Some manufacturers may label their sack sizes based on a baby's weight will others may use the baby's age in months.
A good thumb of rule is to add 4 to 6 inches onto your baby's full length when measuring the length of the sack.
The Best Household Laundry Sorters
A List of Top Best Newborn Sleep Sacks
HALO SleepSack Micro Fleece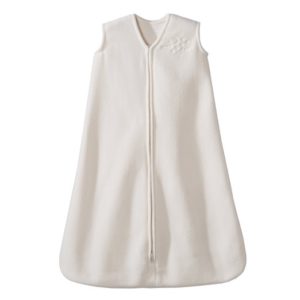 This polyester-micro-fleece sleepsack can be used to replace loose blankets in the baby's crib. In addition to being safe, this wearable blanket is warm and cuddly and will allow your baby to sleep better. The inverted zipper on the sack allows for easy diaper changes and the sleeveless areas at the top prevent the baby from overheating. It has been approved in a number of hospitals proving how safe its features are for children.
SwaddleDesigns Sleeping Sack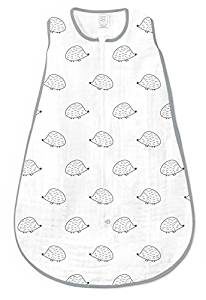 This breathable sleeping sack is made entirely from cotton making it very velvety and soft. Unlike most baby sleeping sacks out there, this sack has a nifty feature. It has a 2-way zipper, meaning you can zip it down from the top or up from the bottom. This makes it convenient for carer when getting the baby out of the sack. The sack is machine washable.
Slumbersafe Baby Sleeping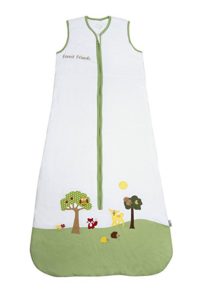 This premium sleeping bag is made from pure cotton and is perfect for those little ones with allergies or sensitive skin. The filling of the sack is made from polyester fleece which prevents it from losing its shape or becoming lumpy after some months of use. As an added bonus the sleeping sack is machine washable and can also be tumble dried.
Kyte-BABY Sleeping Bag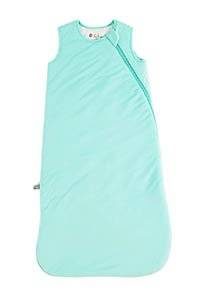 This sleeping sack is made from silky smooth rayon. This not only makes the sleepsack breathable and comfortable but gives it anti-microbial properties. The sleeping bag also features a double zipper that can zip from the bottom up or the neck down.
This makes diaper changes much easier for care givers. The zipper also has an enclose which is placed over it to prevent the baby from choking over it or getting a nasty scratch.
1st Laugh Muslin Baby Sleeping Sack Bag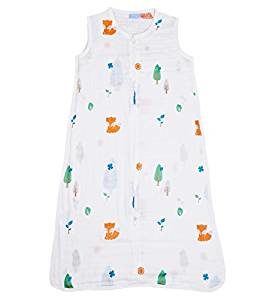 This sleeping bag features the softest cotton which ensures that your baby remains calm and comfortable. It has a double zipper design that makes diaper changes easier. Also, the zipper has a cover that prevents it from rubbing on the baby's delicate skin. The innovative green printing and dying technology that has been used on the sack prevents your baby from coming into contact with any harmful chemicals.