Play therapy toys are important tools for children to reach their developmental milestones. These toys not only help children to learn physical skills but also social skills, emotional intelligence, and build self-esteem. Incorporating playtime with family can bring everyone closer.
To ensure that your child is having fun while learning, it is important to have the best play therapy toys available in the market. In this article, we have compiled a list of the top five best play therapy toys that fulfill educational needs both at home and in schools. However, it is important to check the age recommendation on the package before making a purchase.
As a parent, nurturing your child's growth is important, especially if they have special needs. With the help of expert-designed play therapy toys, your child can develop to their fullest potential. Choose from our recommended list of the best play therapy toys and watch your child thrive.
Also recommended: Best Playpens For Crawling Toddlers
A List of Top 10 Best Play Therapy Toys
Mad Dragon: An Anger Control Card Game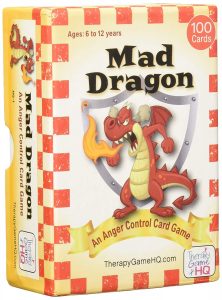 If you are noticing some anger issues in your child, Mad Dragon will help you help your child. This therapeutic card game can help kids between ages six and twelve. It teaches eleven techniques on anger control and equips them with decision-making skills. Based on fun game Crazy Eights, the animated cards are great . Essentially, it's a great game for play for adolescents who have anger issues in a locked facility.
For children aged 6 to 12

100 high-quality 3″ x 4 1/2″ cards, instructions, and tips for taming anger
Fun and effective
Thoughts and Feelings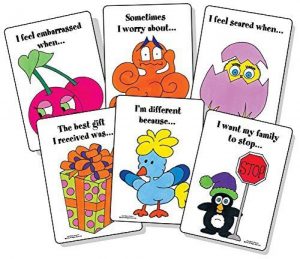 You don't need to be a child psychiatrist to know that unexpected changes in the family, grief, and trauma. The sudden changes can be damaging to a child. This fast-paced therapeutic card game will help children between age five and twelve. It helps them identify and process their anger, depression, anxiety, and fears.
For children ages 5 and up
35 cheerfully animated, fun feeling, play cards with colorful illustrations per box
Designed to support parents, teachers and mental health professionals by engaging children
The characters help the children identify, process, and work through a variety of issues
My Moods, My Choices Flipbook for Kids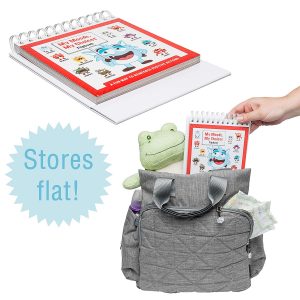 This durable flipbook has twenty well-laminated pages. Each contains a different mood and corresponding positive actions. These are great to provoke a different feeling. It can help your child understand and control their ever-changing moods. It is an easy tool to use and is especially beneficial to children with special needs.
Made with solid construction: laminated for extra durability
Helpful learning tool for any child, particularly those in preschool, kindergarten and elementary school
UPSTONE 21 Pack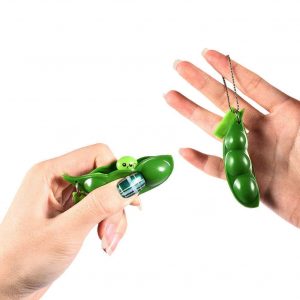 If your child suffer from stress, this pack will please the fidgeting problem. It contains 21 different noiseless, non-toxic toys. that comes with these feelings. The game is suitable for anybody above the age of five, including adults. It will improve focus and concentration in hyperactive people or those with ADD, ADHD and OCD.
Totem the feel good game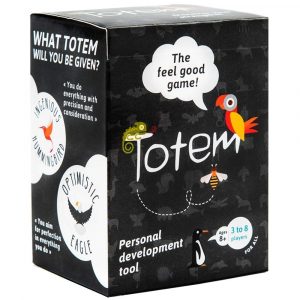 Most people often think low of themselves or are unaware of their positive side. By playing Totem with friends, schoolmates, and colleagues, you can discover your strengths. as they tell you what they appreciate most about you. The game is simple but powerful. It will help both children in school and adults build self-confidence. It helps build strong bonds among friends and family.
The Learning Journey: Match It! – First Words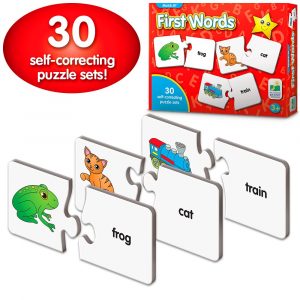 You can build your child's confidence in learning by helping them with their first words. They can use these set of 54 flashcards. Each card contains a word on one side and a corresponding full-colour image on the other. This way, the child will learn to master. Whether you are homeschooling or preparing your child to join a school. This game will equip them with excellent reading and comprehension skills.
Boost confidence and self-esteem
Thick, durable cardboard construction makes cards
Cadily This is Me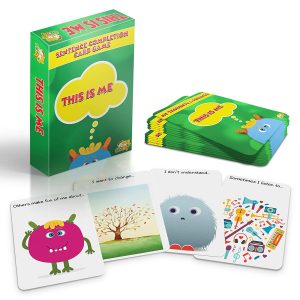 Children are often incapable of expressing, and may instead exhibit weird, unexpected behaviors. As a parent, you may not understand. Designed to provoke your child's expression, it helps parents to help defiant children. It could expose underlying problems in your child.
Best for kids with anxiety
Simple, easy to use, and helpful
Strongsuit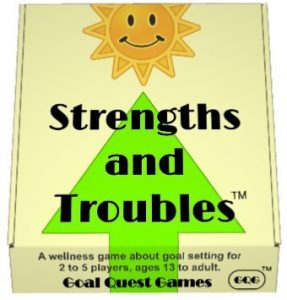 Building confidence in your child should begin in the early years. And Strongsuit is an ideal game for this. This toy board game will help your child develop communication skills. It takes two to five players and teaches kids over six years about teamwork and creativity.
A game of self-discovery and social interaction for 2 to 5 players ages 13 and up
High-quality 18″ folding game board
Two decks of custom cards (52 unique strengths cards and 52 unique troubles cards)
Mindfulness Matters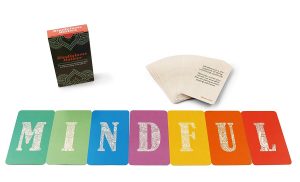 Mindfulness is an essential skill to thrive in today's chaotic world. This game, designed by a therapist, helps kids and teens between ages nine and eighteen. Its purpose is to develop social skills, mindfulness, and enhance their concentration. It also helps them deal with stress, anger, and worry. The game contains 58 cards and can take two to four players making it an excellent family game.
Cooperative to enhance social skills
Both action cards and reflections build skills and increase understanding
Learn mindfulness techniques
Adapt-Ease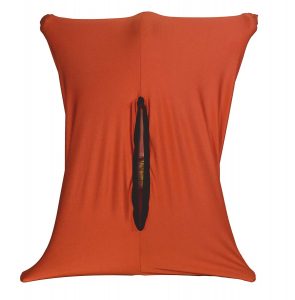 Rather than watch television all day, promote your child's development with Adapt-Ease. Adapt-Ease will help children learn about animals. This will help sharpen their sensory and motor skills. The game comes in various themes such as aqua, farm and rain-forest. This exploratory game is suitable for children over four years. This toy is quite helpful for children with low muscle tone. Jump, crawl and play while improving self-regulation? Go for this!
Constructed from polyester & spandex
Features a quality and heavy duty overlap seam with Velcro closure
EMOTION MANIA 4 INCH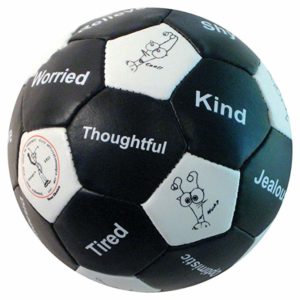 This therapy toy has emerged as the best choice that you can use to develop the kid's communication skills. It is not only educational but also it stimulates the imagination. You can use this toy to increase feelings vocabulary and self-expression. This will encourage open discussion between the parent and the kids.
Be guaranteed that it is more than fun. This means that children will love it. If you have used this therapy toy in the past, you can agree with me that it can work well with adults.
ALEX TOYS ACTIVE PLAY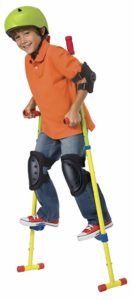 There is no doubt that you can want to build important motor skills. This will happen only when you consider purchasing this therapy toy. People who have used this therapy toy have claimed that it is an ideal choice to develop their stability. It is good to keep in mind that it will be more helpful in physical therapy.
It is an addictive product that will leave your kid with an unforgettable experience. This means that your kid will never care whether it is therapeutic.
SKOOLZY BOARD SET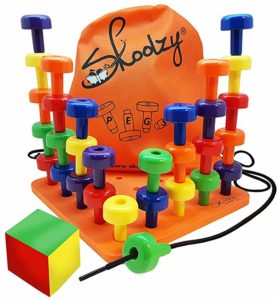 The manufacturer is well known for making superb and reliable educational therapy toys. If you are not satisfied, you have the full freedom to ask for 100% money guarantee. Presence of oversize pegs means that little fingers and hands. It will grasp and stick on the pegboards.
Also, this toy boasts of perfect size that makes it ideal for children and adults. Away from that, they come with rainbow colors.
INYARD THERAPY SWING
Do you know that this is a must-have product for every special needs child? Do you have a kid with sensory processing disorder? This is a must-have product that you should consider purchasing. Besides regulating your kid's behavior, it will improve balance and spatial awareness. Your kid will always have proper positioning when you go for this therapy toy.
You might be aware that the therapy toy is quite popular in many schools and clinics. You will have an easy time when installing this therapy toy.
KIDS WATER BEADS TOYS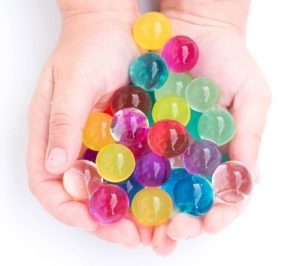 You might be looking for a reliable therapy toy that can calm your kid who is autistic. It can be a hard task finding an educational toy for kids who have sensory processing disorders. All that you need to do is to add water. The beads will grow bigger once you have put them in a jar of distilled water. You can put the balls in water overnight.
Made from a non-toxic polymer, you can return the beads to the original state.
SENSORY RING AND FIDGET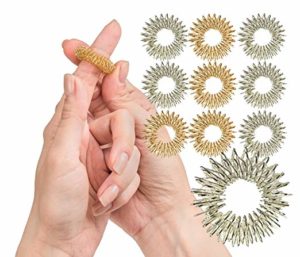 There is no doubt that you can want an educational and stress relieving therapy toy. This product will provide you with a tactile feeling. This will cut stress and anxiety. You should know that you will never have a racing minSoore, you can keep restless hands busy.
Many renowned schools prefer using this product to promote focus and attention. Where can you use this therapy toy? It will be of great help more so to adults suffering from short attention span.
LEARNING RESOURCES CONVERSATION CUBES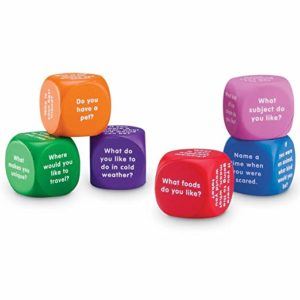 It is every person's dream to spark discussion and personal responses from students. As a teacher, you will have a good chance to build speaking and listening skills with your students. This is the right time to use this therapy toy for students with speech and language disorders.
It features 6 large cubes. The cubes will provide your students with 36 questions. Most questions involve simple facts and open-minded quizzes.
THOUGHTS AND FEELINGS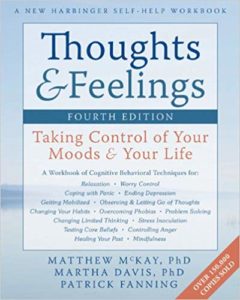 This product is among the 10 best socially responsible products. What is it all about? It is a therapeutic card game for kids aged 12 years. With this educational kit, parents and health professionals have a long term remedy.
Thoughts and feelings can help kids identify and process various issues. With this product, they will identify issues affecting their families.
SKOOLZY NUTS AND BOLTS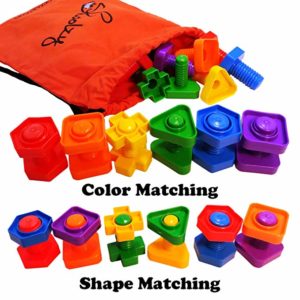 Occupational therapists have been using this product for both adult and kids therapy. It is an excellent educational toy that will make a big difference to your kids.
Do you have fine motor skills? This is the right time to screw and unscrew these plastic nuts. The toys are for kids below 6 years.
FRICK FRACK FIDGETS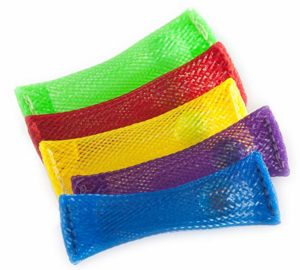 You can attest that your kid might be looking for something that can give them a calming effect. You should go for this product if you have been looking for a reliable therapy toy. It will not only relieve stress but also increase sensory needs. Be assured that the possibilities of your kid getting arthritis will be quite low.