Top 10 Best Ski Jackets for Kids (2022)
An excellent skiing jacket should be able to keep your child dry and warm during the process. Since kids are vulnerable to cold, the coats should protect them from freezing. This review will help you buy one of the best jackets for your kids to enjoy the holidays.
After having gone through this review of the best kids ski jackets, you have a range of jackets to choose from. Each skiing jacket gives you the required quality and value for the product. Therefore, select the best jacket for your kid as you plan for the skiing expedition. However, you can only put on one coat, so choose the best out of the best.
A List of Top 10 Best Ski Jackets for Kids
Kelty Women's All-Weather Jacket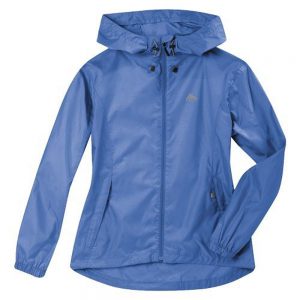 This jacket is well made, very warm, and contains all the requirements you need for skiing. Besides, it has a hood which also protects the kids head from cold and can be detached when not required. This jacket is also waterproof; hence, no worries of getting wet as you ski. Overall, Kelty Women's All-Weather Jacket is best for backpacking.
Wind-Proof, rain-proof
Pull-tie hood & pull-tie waist
Weighs less than 10 ounces!
Hooded and has 2 pockets
Dinoski spike dinosaur-themed ski jacket
As its name suggests, it is made to look like the dinosaur and contains long inner cuffs, lumpy zip a large hood. Also, the jacket is waterproof due to the type of recycled materials it has been made from. The size of this jacket is right enough for kids, and it also comes in shapes of animals like tiger, bunny, and lion.
Helly Hansen diamond jacket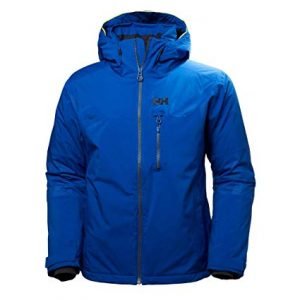 This classy and stylish jacket gives you more exceptional warmth. Designed for much older kids, this jacket is more elegant and has a woolen- pocket. Soft in touch, the waterproof is an excellent protection in rainy weather. This jacket also has a big hood that can cover your chin and its detachable when not needed.
Face: 100% polyester / Back: 100% Polyurethane
Similar to double diamond trails
Primaloft insulation
Helly Tech Performance2 ply fabric construction2-way mechanical stretch
Jack wolfskin mountain jacket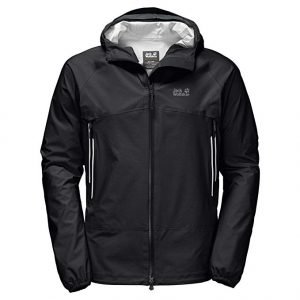 This jacket is not bulky. It offers excellent warmth to kids during skiing and made from fiber recycling. Also, this jacket is waterproof, has the inside zipped pocket and a lift pass pocket. It has an elastic hood that stays in position but not bigger enough to cover a helmet in case you are using it.
Weatherproof shell jacket for outdoor sports
Waterproof, windproof
Extremely breathable
Fixed hood with adjustable volume and field of vision/2 raised hip pockets, inner pocket/venting pit zips/reflective detailing
Kuling autumn val thorens
One of the universal and unisex best skiing jackets. Furthermore, this jacket can be used at home, in playgrounds, and mountainous areas. Besides, having a detachable fur-lined hood, it is also waterproof. The back of the jacket is well lined with sheepskin. It is lengthy at the end compared to the front side and has elastic cuffs.
Mini Rodini k2 penguin parka
This jacket is also waterproof and made from the recycling of polyester. It feels cold on the touch but offers great warmth when you put it on. Besides, it has a hood that is fur-trimmed hence providing great warmth. This jacket is not bulky, giving you a good weight during skiing.
Super mojo snow white
It's a stylish jacket with the headphone system inside the pocket. You can connect it to an audio device as you ski. Besides, this jacket is not bulky but gives you great warmth similar to that of a duvet. Not fully waterproof, the jacket offers you excellent protection from cold and rain.
Polarno.Pyret Padded winter coat
The jacket comes with skiing features. This is one of the leading jackets worldwide. Also, it is durable a gives the required warmth. This jacket is both snow and waterproof suitable in Scandinavian regions. This jacket is not that stylish, but the inner linings are cozy and soft due to the fiber used in its making. Amazingly this jacket is also soil repellent.
Reima kids ski jacket Roxana
One of the skiing jackets that has never disappointed. Besides, this jacket is both dirt repellent and waterproof. This is the only jacket with the front part of the hood containing micro-fleece on the chin contact area. Containing goggle pouch inner pockets with a zip and detachable snow skirt when not in use. This jacket comes in two designs, one with a fitted cut and the other has a straight cut.
Wedze Jr skiing jacket
This is an excellent jacket with pad in the inner side and waterproof on the outer side. Furthermore, this jacket is of high quality and offers you warmth and gives you great comfort. Containing three internal pockets that are two pouches and one zipped pocket. It is an excellent jacket, and it is not available in many ranges since it is only available from 7 – 15 years.