Top Best Thick Yoga Mats & Straps for Beginners (2022)
Yoga literally means union. It is a group of physical, mental and spiritual practices that started in ancient India. Yoga practitioners recommend that having the best thick mat for doing Yoga is essential. A yoga belt, ribbon, strap or yoga straps is a perfect and essential accessory for any yogi. In these yoga classes, whether a beginner or a seasoned yogi, you require the best yoga mats which should be comfortable, supportive and easy to maintain. If you're a starter, you need good support, good grip, nice feel and comfort, invest in the best thick yoga mats.
In this list, you'll find our top best thick yoga mats and straps for beginners this year.
A List of Top Best Thick Yoga Mats and Straps for Beginners
Jade fusion mats for yoga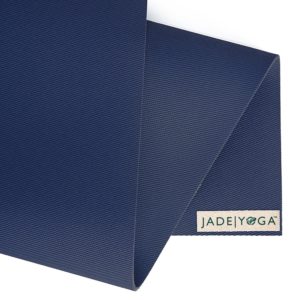 Their grip is fantastic due to their open-cell design that ensures excellent absorption of moisture every time. The Jade fusion mats for yoga are thick, firm and provide all the support required. They are made of natural rubber and materials that are man-made.
Jade fusion mats for yoga are best suited for home practice for their weight does not permit it to be lugged around. They require frequent cleaning because of their distinct rubber smell and of open-cell design that absorbs moisture. When airing do not leave them in direct sunlight for they can lose their stickiness.
They do not have PVC or synthetic rubbers
A thickness of 5/16" (8mm) and weighs 8.5lbs
Manduka Pro-yoga mats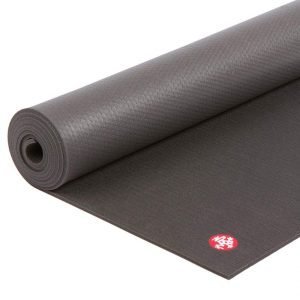 Manduka pro- yoga mats are made in Germany. They are solid, firm, very resilient and supportive such that it does not require additional pads for knees and elbows. Sweat does not get absorbed or smell and has no toxins specifically the phthalate toxin.
This mat is best for home practice because it is too heavy, too firm to be carried. Its major con is that it is very slippery when sweaty because of the closed-cell surface that prevents sweat from seeping into the mat.
They have a thickness of a 1/4" (6mm) and weighs 7.5lbs.
Made from safe Eco-certified PVC and is latex free.
Manduka Eko yoga mats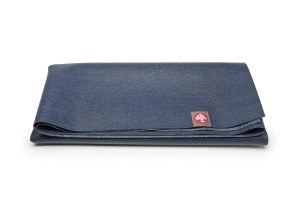 The Manduka Eko yoga mats come from Taiwan. It is manufactured with no toxic glues or foaming agents. Have a good grip, are spongy and offer firm support. The closed-cell surface repels moisture thus are not sweaty.
A thickness of 3/16" (5mm) and weighs 7lbs
Comprise of non-Amazonian, all natural tree rubber plus polyester and cotton.
PrAna Revolution yoga mat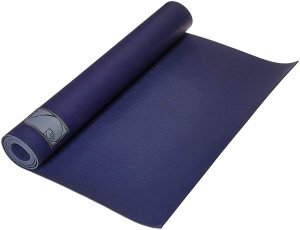 The country of origin is unknown. They provide excellent grip and are one of the biggest mats available thus ideal for tall people or anybody who wants more space. The prana revolution mats provide good support due to their thickness; they are quite heavy and have a purgent rubber smell. The open-cell design makes sweat to be absorbed, therefore important to clean frequently.
A thickness of 1/16" (4mm) and weighs 6lbs
100% natural, non –Amazon rubber
Hugger Mugger Para rubber Mat for yoga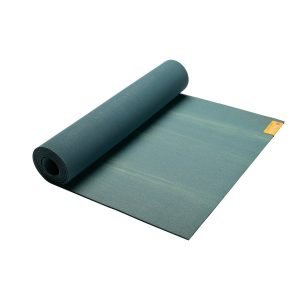 It has a soft surface, very good grip, more cushion and eco-friendly feel that has a nice feel under hands and feet. It has a rubber smell, quite heavy and absorbs sweat, requiring frequent cleaning.
A List of Top 5 Best Yoga Straps (2021) You Can Buy
The bands of resistance are very used in the practice of yoga and Pilates mainly for their amazing muscular benefits. The fact that they do not depend on gravity to provide tension, as with conventional weights, allows them to generate a constant resistance to lifting and lowering exercises.
In the gym and wherever you want to maintain an active and healthy life. Is that these guys are excellent and very convenient in the practice of activities such as yoga, Pilates, cross fit and even in processes of muscle rehabilitation for being excellent allies to acquire greater strength and mobility.
In general, all comply with these premises. In this article, reviews of 5 best yoga straps are given below.
Yoga Belt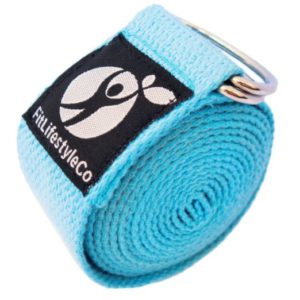 The yoga belt is a fundamental yoga accessory for anyone who practices yoga; both beginner and expert. These yoga straps help you in many ways: A yoga belt will help you stabilize the positions that cost you the most. This point is key for those who start in the practice of yoga because, especially at the beginning, there are positions that we struggle to maintain.
Also, having good flexibility is essential to perform those more difficult postures. To improve your flexibility using a yoga belt is what you need. Thanks to a good yoga belt you can deepen your stretches, keep them and even reach where you never arrived before.
The material used in yoga belts is 100% cotton and have a metal buckle
Very easy to adjust at the height you need and stand the posture
Fit simplify Fitness resistance band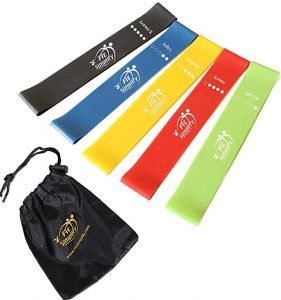 Many opinions of satisfied customers for their benefits and high quality confirm that these bands are the favorite of users for their effectiveness, convenience and durability.
They are made of natural latex, without using any other type of material that can interfere with the quality, which makes them very resistant and safe. And they are mainly used in squats, gluteal work and stretching of the hamstring.
Endurance bands Starwood Sports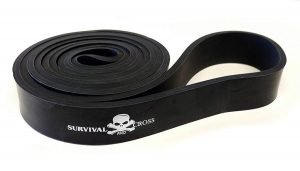 Take them home for the most affordable price in the market and start now the best training and the most fun at home or wherever you want to take them, as they include a transport bag.
It is a set of 5 bands of 30 cm long and 5 cm wide
Made with natural latex friendly to the environment
Very easy to wash to keep they clean anywhere
Body elastics resistance bands

Body elastics incorporates a super strong internal security cord that will prevent damage to the stretch bands and protects your face and body in the rare case of a band breaking. It also has an educational guide.
Its set of 12 pieces comes equipped with 5 Anti-Break bands
Two handles and two heavy ankle straps
Together with a door anchor and a perfect bag to transport all the pieces.
Elastic band set Be Maxx Fitness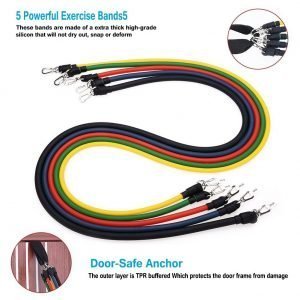 This excellent kit for training has a total of 5 latex tapes, two cushioned and anti-slip foam handles, plus two straps for the feet, an ideal strap to hold the door and a bag in which you can easily store it and transport it anywhere. This set of ribbons ensures you a stretch and a complete work in all areas of your body to keep you in shape.
Taking a light get-away and need to encounter new exercises that you take an interest in at home? We suggest taking up Yoga classes. In the event that you are heading off to a prevalent travel goal, finish with a resort which offers Yoga preparing – you may need to set yourself up. The main things you will require are light apparel which isn't too tight and the best yoga sandals. There are many yoga sandals. A standout among the most famous brands is the Sanuk Yoga tangle sandals.
The Best Yoga Sandals (2021)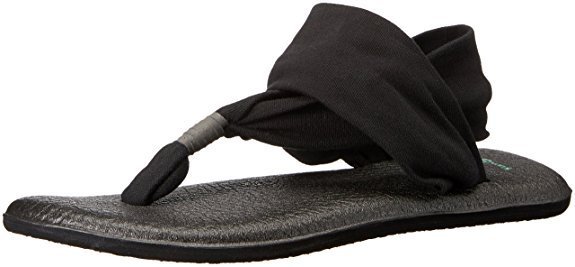 We adore the Yoga Sanuk tangle sandals since they offer awesome adjust, and like most sandals – they are unimaginably low to the floor. This gives you a higher solace rating in your shoes.
The first dark colored shoe that initially turned out has a specific example inside the lashes. This incorporates white and dark colored jumble designs. This gives your shoe differentiate and furthermore escalates its look.
The Sanuk sandals come in six distinct hues, generally like each other. For instance, the blue Sanuk sandals are brilliantly hued, with the look of a "scratched" signature in the side of the shoe lash. Presently you can flaunt your quality image shoes effortlessly and everybody will know these are the flawless Sanuk tangle sandals.
They likewise have another dark shoe which nearly coordinates a light dim. On the internal lashes, you will again observe the crossed examples in the shades of white and dark. They likewise highlight 3 different hues including the unadulterated white Sanuks and the pinks.
The vast majority of you realize that Yoga includes profound breathing, and focusing on your internal peace. How might you do this with a sweat-soaked, awkward shoe? It is relatively outlandish and this is the reason a considerable lot of the yoga experts will wear their trusty sandals.
The Sanuk sandals are an extraordinary shoe. They are a definitive extra to train. That as well as have a "calfskin" look to them in the inward sole region. When you slip your feet into this flip flounder, you will for all intents and purposes feel as though you are drifting on a cloud. Truly – that is the means by which agreeable these shoes are.
Yoga Sandals are not at all like different kinds of footwear that are intended for hand to hand fighting. They have four backings for your toes to fit into. However, not at all like ordinary sandals that just have one help. They positively help keep your adjust. And it is not put the greater part of your weight on the bones of your feet. They help your toes by halting them twisting up which thus helps your adjust and flow.
Diverse normal styles
Yoga sandals can enable you to wind up noticeably more advantageous when strolling, this is on account of they utilize certain rules that enable your body to get into a physical arrangement, which is clearly extremely solid. You may be intrigued realize that Beech Sandal Company of Australia holds the trademark for this sort of shoe.
An ever-increasing number of individuals around the globe are winding up ecologically mindful and are the attempt to live more normally. Such a significant number of stores are putting forth comprehensive items, for example, naturally neighborly sandals.
By and large, these eco-accommodating and comprehensive mold items duplicate or model Hindu customary clothing, for example, sandals and robes.
Good to Know
Yoga gurus from India later introduced it to the West and there are many schools, practices and goals. Studies carried out have determined the importance of yoga as an intervention for cancer schizophrenia, asthma, and heart diseases though the studies are inconclusive.