Water activities are an exhilarating way to add some adventure to your vacation, and whether you're swimming, surfing, or scuba diving, a wetsuit hood is an essential accessory that should not be overlooked. This protective headgear not only keeps your head safe but also helps regulate your body temperature, allowing you to stay in the water longer and enjoy your experience to the fullest.
When it comes to choosing the right wetsuit hood, there are various shapes and sizes available in the market, making it easy to find one that fits your specific needs. However, the most important factors to consider when selecting a wetsuit hood are the thickness of the material, the temperature of the water you will be diving in, and the fit of the hood. These factors can significantly impact your comfort and safety during your underwater adventure.
Fortunately, with the vast range of wetsuit hoods available, you can easily find the perfect fit that meets your needs. By selecting the best wetsuit hood that suits your requirements, you can have peace of mind and enjoy a thrilling and unforgettable underwater experience.
A List of Top 10 Best Wetsuit Hoods
O'Neill Pycho Coldwater 3mm Hood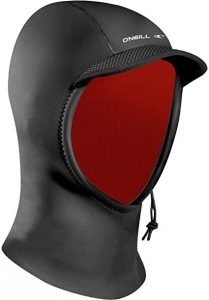 O'Neill is arguably one of the key players in the wetsuit industry. The 3mm thick wetsuit hood is choice to many as it's ideal for cold water. With an adjustable cinch, the drawstrings allow you to tighten or loosen the hood to perfectly fit your face. Besides offering UV protection, the hood is also windproof. What's more, the blind-stitched and glued seams prevent the suit from wear and tear.
NeoSport Multi-Density Wetsuit Hood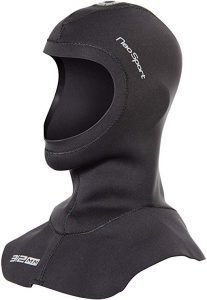 This wetsuit hood by NeoSport guarantees the best fit for your body; thanks to the smooth neoprene lining. The perfectly stitched and glued seams make the suit completely waterproof. Another amazing feature of the suit is the flow vent material that allows air to escape with no water exchange. The hood is available in 3 thickness options. Thence, you can opt for the best suit for cold, moderate, or warm water.
Rip Curl Fashbomb 3mm Hood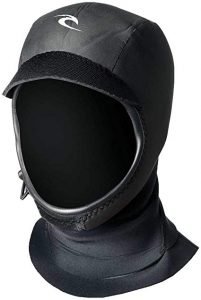 What makes Rip Curl Flashbomb Hood stand out from other gears is the fact that it features a quick-dry lining. This makes the hood ideal for cold water as the lining provides insulation. The 3mm neoprene hood is specially designed with the user's comfort and protection in mind. With an E5 flash lining tape, the suit expels out excess water. Another impeccable feature of the wetsuit hood is the thin neoprene layer along the neck that allows you to tuck it into any wetsuit.
IST Proline HDN0250 5mm Neoprene Dive Hood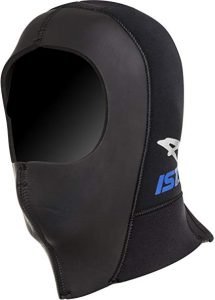 This heavy-duty 5mm thick Neoprene Hood is ideal for cold water usage. A rear zipper allows easy on and out of the hood. What's more, the hood has double layered top vents to flush out water or air with no water exchange. This makes it perfect for maintaining a steady body temperature. Its seams are also double-blind stitched and glued; making the wetsuit completely waterproof.
Mares 5mm Flexa with Bib dives Hood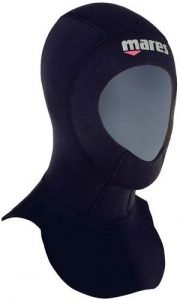 Among the most fascinating features of Mares wetsuit is its 5mm Stretch Nylon Neoprene that makes it among the best choices for cold water adventures. The gear is designed with triple-glued seams to give a perfect and comfortable fit. Besides, Bib fits are added under the wetsuit to ensure there are no scar lines and provide extra smooth water protection.
Ardent 3mm Adjustable Beanies Snorkel Diving Hoods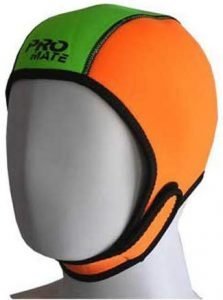 If you're worried about entangling your hair when taking off your mask, you might want to consider Promate 3mm adjustable Beanie. Designed in a cap style, this hood comes with a comfortable Velcro chin strap that eliminates claustrophobic vibrations. The cap style of the suit helps to regulate temperature and provide protection for your face and ears. Of course, you will want to be visible underwater. That is why the wetsuit comes with High-vis colors. What's more, the hood features taped seams to keep water out of the suit.
Lycra Hood for Warm water scuba Diving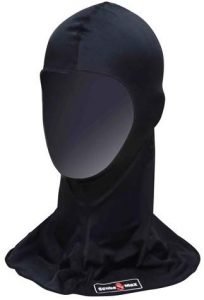 This ultra-lightweight wetsuit from Strom Accessories best suits warm waters activities. The gear protects you from the sun as well as offering you 50+ UV protection. Made with 100% Lycra Spandex, the hood is designed to protect you from any kind of sea irritant. If you're planning to go for tropical water adventures, Lycra Hood is all that you need.
A Point Diving Premium Neoprene Hood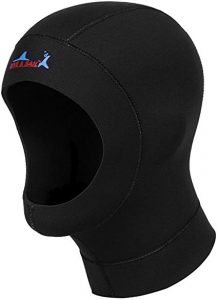 Another wetsuit hood worth considering is A Point Diving Premium Neoprene Hood. What makes this hood stand out is the simplicity and excellent protection it offers. Also, the gear comes with a Velcro chin strap that allows you to make necessary adjustments that fit your head. If that's not enough, the hood exudes an impressive flatlock system that minimizes bunching, making it waterproof.
Junlan 3mm Neoprene Diving Hood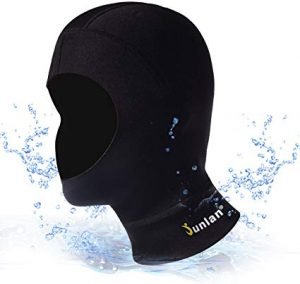 Junlan wetsuit hood prides itself for its 3D head protect technology. The feature offers complete protection for your head from injuries by reefs, harmful plants, and animals underwater. Made of 3mm thick Neoprene and Polyester, the headgear gives you adequate warmth and protection while underwater. The ergonomic design of this wetsuit allows smooth fitting to all parts of the head even for people with long hair. This gear is ideal for marine and submarine water activities.
XS Scuba 2mm Neoprene Non-Choking Beanie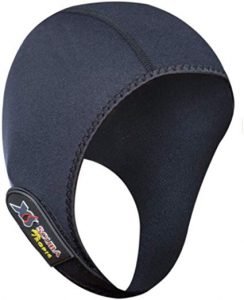 Designed for warm water adventures, this wetsuit boasts of 2mm thick neoprene. The beanie style design is less restrictive and comfortable – giving you a thrilling water experience. The adjustable chin strap helps you achieve the best fit for your head. Besides, the headgear features flatlock stitched seams for remarkable durability.