Winter driving can be challenging, especially on icy or snowy roads. To ensure your safety and confidence on the road, it's essential to equip your car with the right winter tires. These specialized tires are designed with rugged treads and patterns, including sipes for snow traction, to enhance your car's performance on winter roads.
Don't compromise on your safety during the winter season. Invest in the best winter tires for your car, and enjoy improved handling, traction, and braking on slippery roads. With winter tires, you can drive with peace of mind, knowing that you have the right equipment to handle any winter driving conditions.
A List of Top 10 Winter Tires for SUV
Bridgestone Blizzak WS80 Winter/Snow Passenger Tire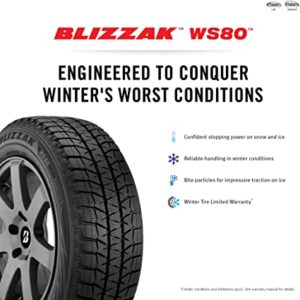 The Bridgestone Blizzak WS80 is a snow/winter passenger tire suitable for use with cars and minivans. The tire feature a new hydrophilic coating. The coating reacts to the elements for confident stopping power on snow and ice. Additionally, the tire features an advanced multicell compound with Nano Pro-Tech. This feature works at a molecular level, enabling the tire to remain pliable in the cold. The tire features a new cavity shape that distributes the pressure uniformly across the entire footprint area. Also, it features 3D zigzag sipes to create biting edges without sacrificing block stiffness. Because of the serious tread bite particles that act like tiny studs, the tire can provide a confident road grip and reliable braking on ice.
Firestone Winterforce Winter/Snow Passenger Tire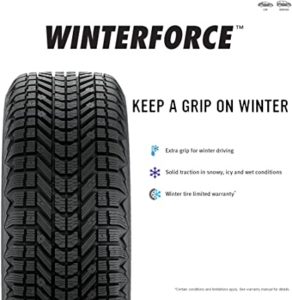 The Winterforce winter/snow passenger tire is a mud and snow-rated winter tire. It meets the severe snow service requirements of the rubber manufacturers association and the rubber association of Canada. Because of this, you can purchase it with an assurance of reliable performance. What's more, the passenger tire features a three-dimensional tread pattern. As a result, you can get it with a guarantee of confident snow and ice traction. The winter tire includes a directional tread pattern that optimizes dry and wet performance through all types of terrains.
Falken Wildpeak AT3W All Terrain Radial Tire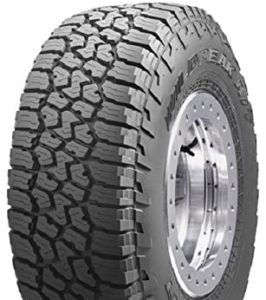 This is an all-terrain radial tire. It adopts a heat diffuser technology in the lower sidewalls. This design helps it to dissipate the heat to protect the internal components of the tires and ensure vehicle stability when towing or carrying heavy loads. Additionally, the radial tire adopts a 3D Canyon sipe technology. This technology interlocks the shoulders to resist wear as a result of high torque while providing additional handling stability. The tire features an optimized tread design. This design, combined with the silica tread component, enables the tire to excel in snow and wet performance. Also, it includes an aggressive upper sidewall and offset shoulder, allowing the tire to to remain protected from sharp rocks and deliver additional off-road traction.
Cooper Discoverer M+S Winter Radial Tire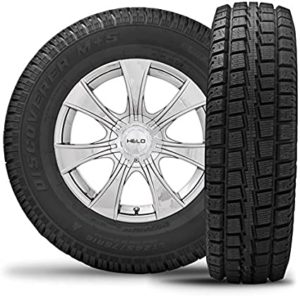 A perfect set of tires that will help you drive confidently in snow and ice is the Cooper Discoverer M+S Winter Radial Tire. The tire adopts a "Snow-Groove" design technology. This technology provides biting edges that enable it to provide excellent snow and ice traction. Also, it utilizes a "D Squared" sipe technology. This technology enhances the winter performance without sacrificing the superior traction that is required on wet roads. The tire features blocky tread elements and a sawtooth center circumferential rib. This design enhances stability while promoting even treadwear. Also, it features an optimized profile shape for even distribution of the contact pressure, and strategically placed pin holes for optimum traction on ice.
Vitour POLAR BEAR S (STUDDABLE) Studable-Winter Radial Tire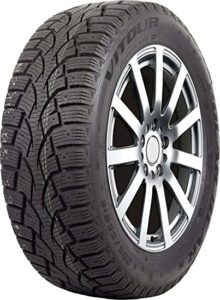 The Vitour Radial Tire is a perfect choice for handling the harshest winter conditions. It features a stud able and directional design plus high silica tread compound. Because of this, it results in improved snow acceleration and water evacuation for efficient handling of the harshest winter conditions. What's more, it adopts a high sipe density design. This design increases the biting edges for improved ice capability and wet traction performance. The high-silica low modulus tread compound is another plus. It enhances resistance in the ice for optimum traction and safety. Additionally, the tire offers a slush and wet grip for reliable performance in extremely cold temperatures.
Pirelli P ZERO High Performance Tire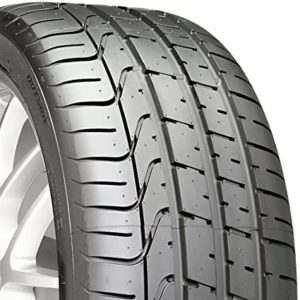 The Pirelli P ZERO is a high-performance tire engineered to provide superior handling and feedback during extreme driving conditions. It incorporates an attractive asymmetric tread design. This design offers excellent braking and handling performance on wet and dry surfaces. Additionally, it integrates a new high-grip compound with nano-composites. Because of this, it acts as a perfect solution for sensitive steering control and enhanced driving stability. The high-density nylon belt is another plus that delivers even distribution of the ground contact pressure. Plus, three longitudinal grooves offer a high aquaplaning resistance, while its S-shaped spines help to reduce the rolling noise.
Goodyear Eagle RS-A Radial Tire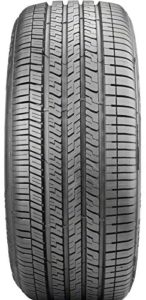 If you are looking for the best SUV tires for all-season touring, I would recommend the Goodyear Eagle RS-A Radial Tire. It offers reliable traction on multiple driving conditions, thus an ideal choice for year-round performance. The tire includes wide lateral grooves for improved wet traction performance. Moreover, it integrates shoulder tread blocks. Because of this, it can deliver an increased cornering grip. The asymmetric contraction is another addition aimed at offering enhanced handling and ride quality when driving straight.
Sumitomo Ice Edge Snow Radial Tire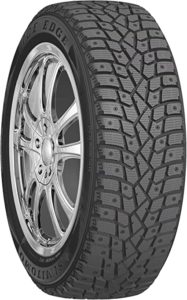 The Sumitomo Ice Edge is a snow radial tire. It is certified with the RMA 3PMSF symbol for uncompromising performance in the snow. The tire features an optimized 3D serrated siping pattern. Because of this, it can deliver an enhanced tread bite on winter roads. Additionally, the tire is certified with the RMA 3PMSF symbol. As such, you can get it with an assurance of severe snow performance. The tire incorporates wide and serrated tread channels. The channels can enhance the snow grip and speed evacuation of ice and slush. Similarly, it offers optimized stud pin distribution for enhanced performance during the winter.
Bridgestone Blizzak LM-32 Winter/Snow Passenger Tire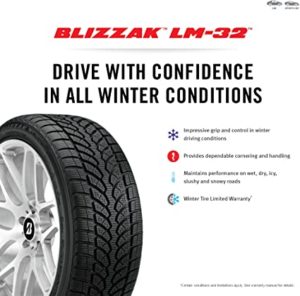 This is a winter/snow passenger tire. It features an optimized construction to improve fuel efficiency. The tire adopts a new compound that allows for a confident braking and gripping performance. Also, it features a high Sipe density pattern. The pattern improves the snow and ice traction performance by increasing the number of biting edges. The large shoulder blocks is another addition. These blocks are a perfect plus aimed at providing a precise cornering and handling performance.
Cooper Discoverer True North Winter 245/60R18 105T Tire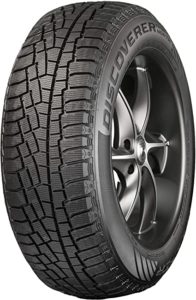 The Cooper Discoverer is an ideal choice for use by daily commuters who drive on treated and plowed roads. It is severe-weather rated. This means that it meets the required performance criteria for use on the snow, thus an ideal choice for handling the winter. Also, the tire adopts the Snow Groove Technology. Because of this, it can trap snow in the tread, a measure aimed at enhancing the grip. The high-density siping is another plus that provides perfect grip and traction in the ice and snow. Plus, the tire adopts a noise dampening structure in the tread to reduce the noise generated when the tire interacts with the road.