The Best Radar Detectors
Are radar detectors still useful in the age of advanced speed monitoring technology? Whether you consider yourself a safe driver or not, it's important to take steps to avoid getting ticketed for speeding. This is where a radar detector can be a valuable tool. By alerting you to the presence of radar and laser guns used by police to measure vehicle speed, a radar detector can help you avoid breaking the law and being hit with fines and penalties.
When choosing a radar detector, it's important to consider features such as sensitivity, range, consistency, and user-friendliness. Cheaper models may deliver false signals, so investing in a high-quality radar detector is worth the money in the long run. While it's true that law enforcement agencies are using more advanced technology to catch speeders, a radar detector can still be effective in helping you stay within the speed limit and avoid getting ticketed.
A List of 10 Best Radar Detectors
Uniden R3 Radar Detector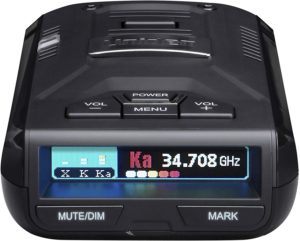 You will find the radar to be quite sensitive. That means it can pick up all types of signals. In fact, it can use radar signals that are used by different law enforcement agencies such as Ka, K, and X. Thus, you can be certain that the detector can detect any type of speed gun out there.
Pros
Excellent range
Simple to use
Highly sensitive
Minimal false alarms
Cons
Its mount not ideal for all vehicles
Uniden R1 Radar Detector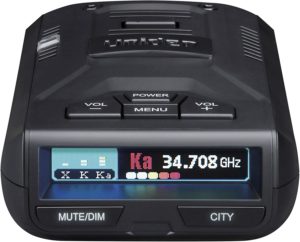 This device can detect Ka, K, and X band frequencies. Also, the device works great in a wide range of driving conditions. It will typically pick up bands that are used by police to determine whether you are speeding or not. Moreover, it is a long-range radar and has been built to work from a long-distance away.
Pros
Simple to use
Great sensitivity
Excellent range
Cons
Escort Passport 9500IX Radar Detector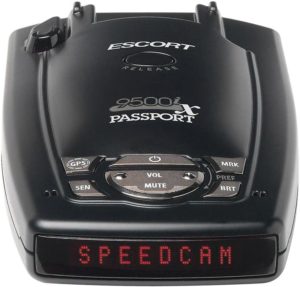 Other than detecting Ka, K, and X signals, it can also sense POP bands. However, POP bands are rarely used by police. Nevertheless, you have an extra layer of protection to avoid unnecessary speeding tickets. Also, you will like its excellent range. This device will alert you of impending speed traps so that you can slow down before you get to speed the camera.
Pros
GPS capabilities
Simple to use
Good range
Highly sensitive
Cons
Overly sensitive in some areas
Beltronics RX65 Radar Detector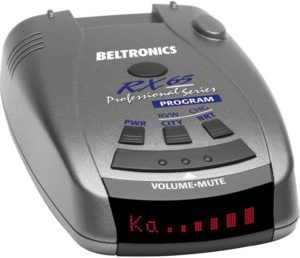 You will find this radar to be extremely capable. For instance, it can pick up on POP, Ka, K, and X frequency bands. In addition, this unit is immune to radar detection, making it invisible to police detection devices. Moreover, its long-range capabilities make it possible to detect the speed traps even if they are far away.
Pros
Good range
Easy to use
High sensitivity
Customizable settings
Cons
Poor durability in certain conditions
Valentine One Radar Detector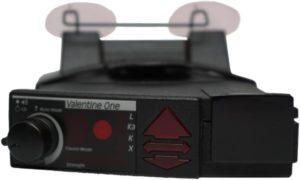 This radar detector is designed to pick a wide range of frequency bands, such as Superwide Ka, Ka, K, and X. For instance, it detects a lot of signals is considered to one of the best radar detectors. Although, it has high sensitivity, you do not have to worry about false alarms.
Pros
Excellent sensitivity
Reliable in many areas
Great range
Cons
Not suitable for use in commercial areas
Escort Passport 8500X50 Radar Detector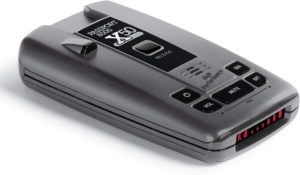 This device is designed to detect Ka, K, and X frequency bands. In addition, It can detect the laser speed guns. Remember that most law enforcement agencies are now using laser signals. Also, it will notify you in advance when approaching the speed camera. Moreover, it has an excellent filter system to reduce false alarms.
Pros
Good range
Simple to use
High sensitivity features
Cons
Radenso XP Radar Detector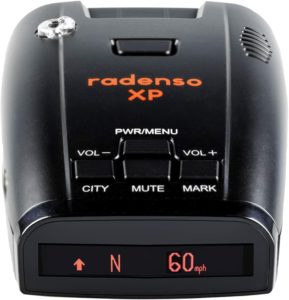 This is another top radar detector you will find on the market. Ideally, it provides an excellent range and can detect Ka, K, and X bands. Also, it will provide you with a lot of notice to avoid being busted. Its filtering system helps prevent picking up unwanted bands. However, the only issue with this radar detector is the lack of clear instructions.
Pros
Highly reliable
Wide pickup range
GPS lockout capability
Cons
Cobra RAD 450 Radar Detector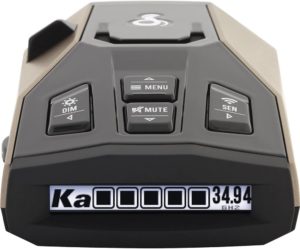 This radar detector can detect Ka, K, and X bands. Moreover, it provides signal strength to offer you an idea of how near the signal is from the location of the car. Also, it can monitor the modern laser systems used by law enforcement officers. The only issue with this device is the range. Moreover, it takes a bit longer to produce a signal and alert you.
Beltronics PRO300 Radar Detector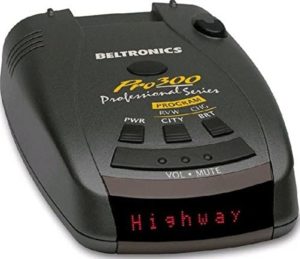 With this unit, the radar detector can pick a wide range of frequency bands. Also, it detects the laser technology. However, its range is limited as compared to most radar detectors in its class. Another feature you may like about the detector is its auto-scan feature. Ideally, this is a smart technology that picks only the signal.
Pros
Easy to set up and use
Fewer false alarms
Excellent sensitivity
Cons
Cobra DSP9200BT Radar Detector
This radar detector is built for modern use. In fact, it can pick up radar guns, the latest technology, and laser guns. The range is quite good. However, there is a need to improve notification time. Its filter system is designed to get rid of non-relevant signals. In this way, it reduces the amount of false flags.
Pros
Good filtering
Great sensitivity
Simple to use
Decent range
Cons
The mounting system needs improvement.