When searching for the perfect dress to suit your needs, there are several factors to consider, including color, size, style, and longevity. As a bride-to-be, you want to feel confident and beautiful in the dress you choose, so it's essential to keep up with the latest fashion trends. Here are some bridal gown trends that have marked this year.
The Royal Wedding Effect
The royal wedding of Meghan Markle and Prince Harry has had a significant impact on the best bridal gown list. Many women have decided to go for a sophisticated, minimalist style bridal gown with no additional decorations.
Romantic Bridal Gowns with Bows
Bows and wedding dresses have a long history, but this year's wedding bows have taken an entirely new shape. They are much bigger, even oversized, and also come in details on the bridal gown.
Unconventional Bridal Gowns
Many women today don't consider their wedding to be something conventional, and many fashion designers have adapted their wedding dresses to this perception. The best bridal gowns this year are the original ones that are suitable for a beach wedding and an after-party.
Wedding Dresses with Effective Trains
The length of the train on a wedding dress was even crucial in the Middle Ages when it was a symbol of a bridal position in society.
Paint it Black?
Although usually, black is one of the last colors brides want to see on their wedding gowns, it has become a popular choice for unconventional brides.
New Bridal Bohemian Style
Sewed from silk or satin, elegant and straightforward, this wedding gown gives a unique, sophisticated yet effortless-looking wedding style.
Sophisticated and Elegant Pearl Details
Pearl details have made a comeback in wedding fashion, and there are many remarkable solutions. Pearl embroideries on bridal gowns or accessories like veils and necklaces will give a bride an even more elegant look.
Floral Details
Some of the best wedding dresses this year have shown that designers have decided to replace traditional lace details and decoration with new one-of-a-kind floral details.
Ballroom Bridal Gowns
Ballroom bridal gowns are back, and they are bigger than ever. Made for creating a dramatic effect, they are returning bridal fashion to its roots.
Bridal Le Smoking Suits
Designed for brave and unconventional brides, bridal suits are a fashion statement that deserves a place on the annual best wedding dress list. The best thing about a bridal suit is that you can use it on many occasions even after the wedding.
Best Outdoor Patio Tables for the Money
A List of Top Best Wedding Dresses for Girl
Ever-Pretty Sleeveless Maxi Evening Dress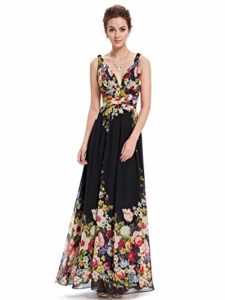 This is one sexy and elegant dress that all women will love. This quality dress features in all colors; hence you will find one that is your favorite. Other than this, the dress has a sexy plunging V-shaped neckline on both front and back. It has been designed using 100% polyester material; hence has the ideal quality. The under-bust area is perfectly ruched for added comfort.
VFSHOW Women's Off Shoulder Sleeve Maxi Dress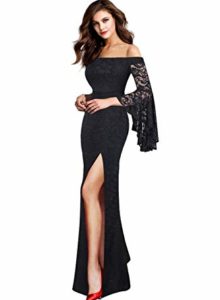 Do you need that sophisticated dress that provides a great look? This is a great dress that you will find perfect for evening party and wedding among others. It has a zipper closure and with the quality garment, you can now find the appropriate size and colors. The unique slash neckline and sexy off the shoulder design, it is a great selection of dress that you will definitely love.
FORTRIC Women Floral Lace Split Long Evening Dress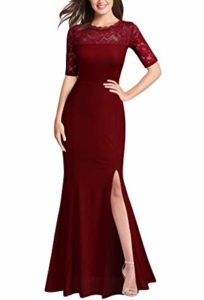 Here is another elegant long dress that you will find appropriate for the special days. It is one new release of dress that comes in multi-colors; hence you will find that suits you better. Other than this, the dress also suits a number of occasions like formal party, wedding, and other special occasions. It has been designed from slim and soft material, which will bring out that good shape.
Mmondeschein Women Vintage A-Line Party Dress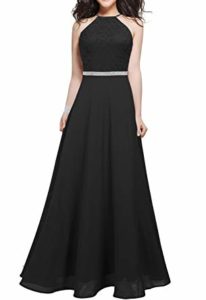 As you look for the best wedding dress for girl, this is a perfect selection that will perfectly suit you. The imported dress has been made from quality polyester, spandex, and lace. Secondly, the dress has an elastic closure and ideal for a number of occasions like cocktail party and evening party besides the wedding. Other than this, the product is available in all sizes and colors you can choose from.
HONGFUYU Dresses Sexy Deep V-Neck Long Evening Dress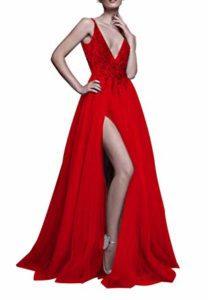 When you need that sexy red dress that will make you look beautiful, this is a great pick you never want to miss. For those who prefer other colors, you will always find that suits you since it comes in all colors. It also has a classy design, which makes it ideal for the wedding party, prom, evening party, and cocktail party among others.
Mmondeschein Women's Floral Wedding Bridesmaid Long Dress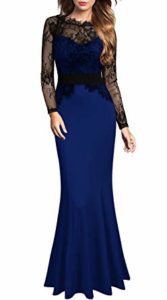 For that unique and classy dress that will suit you bridesmaid on the wedding day, this is an excellent choice to try out. It is a gorgeous dress that is long and has an elastic closure. It also has a wide range of colors and sizes, which implies that everyone will get their favorite picks. Additionally, it is also elegant due to the combination of polyester and spandex material.
Abaowedding Women's Wedding Dress V-Neck Sleeveless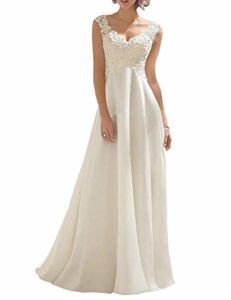 This is the best-selling wedding dress that all girls will always love. The dress has ivory color, which makes it great for your wedding occasion. Other than this, it has been made from quality fabric material with chiffon and lace appliqués. The V-Neck shape with A-Line style makes it a great pick for all girls.
STYLEWORD Women's Off Shoulder Maxi Long Dress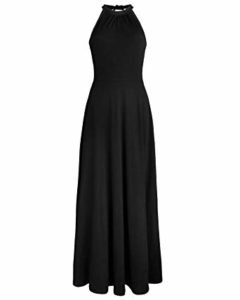 The quality of the material is a consideration to look out for purchasing the dress. Besides this, it is a versatile dress that is ideal for the summer beach, casual wear, party, cocktail, and wedding among others. The super soft and stretchy feeling makes it great for your special occasions.
Mixfeer Off The Shoulder Cocktail Party Wedding Dress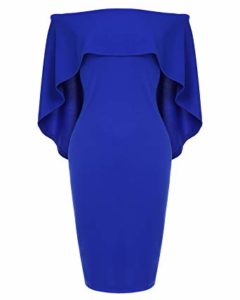 Here is another top rated and classy dress that brings out that elegant look. The quality dress is made from polyester and spandex material, which makes it great for long-term use. The sexy dress exudes that sophistication plus flair that you will always like. Other than this, it is a great dress that you will find appropriate for party, evening, cocktail, and wedding among others. The strapless dress also has a cape batwing sleeve for a lovely and classy look.
SIQINZHENG Women's Sweetheart Full Lace Wedding Beach Dress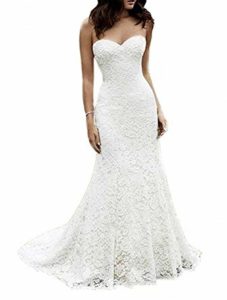 Designed using the best quality of fabric material, the dress will last longer. It also comes in a wide range of colors to choose from. It has a long style, which makes it a favorite selection for all users. These are some of the best wedding dresses for girl that will suit you. Classy and sexy dresses, the dress will provide the ideal look on any special occasion. Get any of these quality dresses today for that elegant look.